Your friends backed out of your long planned trip to Las Vegas? Your old going out friends are now married and they never go to Vegas? You still want to go? I have a solution for you!  —  Go to Las Vegas alone —
One of the absolutely most valuable skills a man can have is the ability to travel anywhere alone.
I spoke in general terms about this in A solo Trip To Las Vegas – Traveling Alone. 
If you enjoyed going to Vegas, (or really anywhere) with your friends, there is no reason to stop just because they can't go anymore. 
So here's how it's done.
What hotel to stay at?
Unlike what I said in Strip or No Strip this is just Vegas planning for a weekend, or a few days, not an entire month. Hotel cost should not be a big issue. 
If you're going to Vegas alone, and your number #1 goal is to hook up with hot girls, you obviously want to be around them.  You need to be where the girls are hot and they are easy to talk to.  Based on my experience of 10 years traveling to Las Vegas, I suggest a big busy hotel with relatively young people. For example, Planet Hollywood, 
or MGM.
The MGM has always been a good place to hang out if you're solo, but now with Hakkasan nightclub in there, it might be the best hotel on the strip if you are a solo guy in Las Vegas.
My suggestion is don't stay at the Venetian, Caesars, or Bellagio because although they are busy casinos, the crowd is older and not fun.  But, if you're not going to hit on random girls, you can find lots of "professional" girls in these casinos. 
The one exception may be the Wynn or Encore because of XS and Surrender nightclubs.  There will be nothing but old people in this casino, but after 11 pm all the hot girls go to these two clubs.  If you go to these clubs and meet someone, you will have great logistics – you can walk them to your room very easily.
Fyi: If you're going to Vegas alone simply to gamble in Blackjack, I suggest the Mirage.  The Mirage has always had the best blackjack for card counters. (Good rules, and good penetration)
Anyway, after you check in, I'd suggest going to sleep for a few hours.  Yes, when you go to Vegas solo, your clock is very different – as a solo Vegas bachelor your day consists of 11:00pm to 5:00 am.
You could go to a bar and do happy hour but that's kinda a waste of time.  (Assuming you're in Vegas to meet girls)
There is no reason to be out at 7:00 pm when all the hot girls you see are with husbands and boyfriends. Or they're with a big group of girls for some chick's bachelorette party. 
Wake up around 9:00 pm, take Phenibut,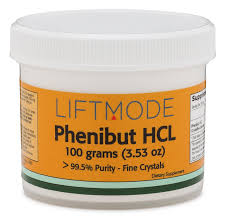 Then do 200 sit ups, and 100 pushups.  Shower, get ready, use In Red cologne.
(Girls absolutely love this very cheap cologne)  
Head out around 10:00 pm and get some FREE drinks while gambling at a bar or machine. After a few drinks on an empty stomach, grab a bite to eat.  Do whatever you want for food, either a restaurant bar, or you can even do a cheap food court. 
At about 11:30, start gambling.  You need to kill time while the girls are getting drunk so I suggest gambling. Obviously, you can do whatever you want to kill time, but since I'm a card counter, I play Blackjack.
Although I can't see why not, if you don't wanna spend the 2 months required to become an expert card counter, you can play craps. 
Craps is the second best game in the casino – i.e.. most chance of winning. Craps also has the added benefit of you don't need to pay attention, just put your chips on the table and wait.  While you're waiting for the dice to roll your number, turn and talk to the hot girls walking by in the casino.
Gamble until 1:30 am or 2:00 am then go out to a club.  When you're in Las Vegas solo, you're not gonna go to a club at 11:00 pm and wander around until 4:00 am by yourself. 
Go in at 2:00 am for 1 hour for what I called "power hour" in Key To A One Night Stand
When you're in Las Vegas alone, go to the clubs when the girls are most drunk.
You can stay in the club for an hour or so, or until you've attempted to talk to 15 girls at least. If there are no prospects after this I'll simply leave and do it again the next night.
A few thoughts on going to a Vegas club alone…
Don't stand in line.

If girls ask you why you're alone, just say you left a friend's wedding, or you're in Vegas for work, or your friends got tired and left.

Enjoy the atmosphere, when you're alone, you do not want to be the scary non-smiling guy in the club. Remember the point of a club is fun (that's why they pay hot girls to sit in there as "atmosphere girls")
If nothing happens in an hour, I'll go back to gambling until 4:00 am.
Occasionally I'll pay for a casino girl, but as I've said repeatedly, including in "How To Hire An Escort" if you want to pay for a girl, arrange it on theeroticreview.com
Anyway, I'm usually back in my room at 5:00 am and sleep until 12:00 pm.  
At 1:00 pm. or 2:00 pm, grab some lunch, then it's off to a mall – either the Forum Shops at Caesars, Miracle Mile Shops at Planet Hollywood, or even Fashion Show Mall.
Spend a few hours at the mall talking to girls till about 5 or 6. Then back to the hotel, go to sleep, and get ready to do it all again.
That's a typical 24 hours in Vegas for a bachelor.