Gym Girls, Not Club Girls… on a Tuesday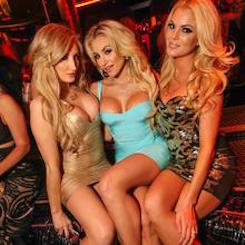 When you're single, your married friends always say they envy your life… on the WEEKENDS. 
They remember when they were single in college, and in their early 20s when they would walk into bars, clubs, casinos, etc and meet hot girls on the weekends (also, they remember Thursdays and Sundays were great for meeting hot girls too) Thursday Sunday Fun

But they ask…
WHAT DO YOU DO ON A TUESDAY?
First, when you're 40, the club is probably "goin' up on a Tuesday" without you.  EXCEPTION: unless you're in Vegas!
But I get it, the assumption of their questions is fair – if you don't have a wife, kids, a dog etc, don't you get lonely on Tuesday nights?
The answer is no because I'm either out getting casual drinks with a girl, or at the gym.  I mentioned this in Hit The Gym
Tip: when you meet girls on Saturday, Tues is a good night to take them out, Monday is too soon, and Weds or later, they'll forget about you.
Tip: Go to the gym at the same time, and same days of the week.
A great time to go to the gym is after the "after work rush."  As a single guy, I'm talking about the best time to workout with hot girls at the gym.  After work, you get the gym girls who are trying to look good when they workout and are more likely to talk to you when they are not in the middle of their workout.  You can try to strike up a conversation with a hot girl you're next to while on the Treadmill, Stairmasters, etc, but this is not ideal. Most girls don't want to be picked up on during the middle of their workout. But, walking to and from your car, in the coffee shop or lunch area, walking to and from the actual equipment area are places where girls will talk to you.
REMEMBER, "TIMING" –  The Importance of Timing
Also, don't go to your gym at 6 or 5 am before work, because no girls will talk to you anywhere that early.  And if they do, you don't want these girls anyway. 

It's no secret that to increase your chances of meeting a girl, schedule your gym time around the times the yoga, pilates, spin classes, etc start or end – if your gym has all these things.
If you want, you can participate in some classes for the social aspect of it. You will meet people in your spin class or cross fit session. The only problem here is that you get some people obsessed with working out.  But, similar to going to work everyday and becoming friends with your co-workers, the people you workout with will become your friends.
And yes, when you're single, you must have lots of friends, preferably hot girl friends.
Given the health benefits, both mental and physical, there is no better hobby than hitting the gym.