If you're thinking about hiring an escort for an hour, have her come to your hotel room. Recently, I came across an article in Maxim magazine titled "Why Hotel Sex is the Best Sex." Although the article said nothing about hiring escorts, it illustrates yet another reason why escorts should come to your hotel room.  This is especially true if it's your first time hiring a girl.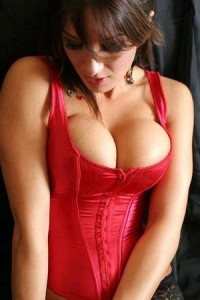 If you have never hired an escort, you will be nervous.  The nervousness comes from being worried about safety and secrecy.
Most of the time when you arrange a meeting with an escort, you will have a few places to chose from. Most girls advertise "incall and outcall." Incall just means you go to her place, outcall means she comes to you.  
There are pros and cons to both, but if you have a choice, for your first time anyway, get your own hotel room. 
For safety reasons, I advise not having the girl come to your house. You don't want anyone to know where you live so that some other people can come burglarize your home later.  BUT, if you hire an escort who has been thoroughly reviewed on a review site like my favorite theeroticreview.com this is absolutely no worry. 
On the other hand, if you hire an $80 an hour girl off Backpage, you're rolling the dice. 
Besides safety, you might be worried about secrecy.  Lots of married guys, and guys with girlfriends, hire escorts.  Obviously, if this is the case, not having the girl come to your house is a good idea.  Even if you're single, you may not want girls coming to your house and seeing all your stuff.  Also, you may be worried about your neighbors seeing escorts walk up to your front door.  
Interesting fact: If you're worried about how the girl is dressed showing up to your house, don't.  If you use a review site, or an agency, your girl will show up more conservatively dressed than most girls you bring home from a club. 
So that's safety and secrecy concerns, but the Maxim article talks about the excitement side.  The article reads like your typical mainstream article giving advice to married men and how they can spice up their marriage.  The writer talks about a rush of Dopamine when you're in a hotel room, and how your everyday stresses are left outside the room. 
They say the lack of stress stimulates sexual arousal. 
I guess this is reasonable, but I just see it as one more reason for getting your own hotel room if you are thinking about hiring an escort.  This means even if you're not out of town, get a hotel right around the corner from your house.
One final reason for having your escort come to your hotel room is what I always talk about – YMMV.
Your Mileage May Vary
If you have read either of my previous posts How To Hire An Escort or Help! My Escort Won't Leave! you know I believe this is the most important concept when hiring escorts.  I know this is contrary to popular opinion, but I'm convinced if your girl thinks you're decent looking, well groomed and she's comfortable, you're going to have a better time, than if not. 
So as far as comfort goes, escorts are very familiar with hotels rooms and feel completely comfortable.  Once, I had a girl come to my house, and she spent 5 minutes checking all the rooms in my house to make sure nobody else was there. Clearly, she was nervous. A hotel room solves this problem. 
So especially if its your first time hiring an escort, even if you live alone, or could care less who comes over, the best thing is to get a room at a nice hotel.