How Experience with Escorts Will Help You With Seeking Arrangements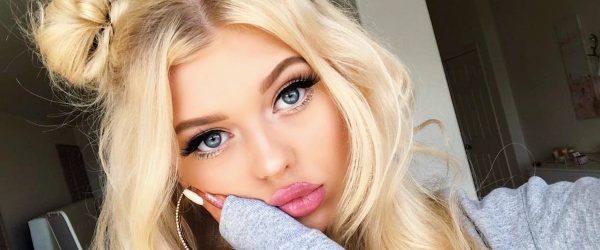 How Experience with Escorts Will Help with Seeking Arrangements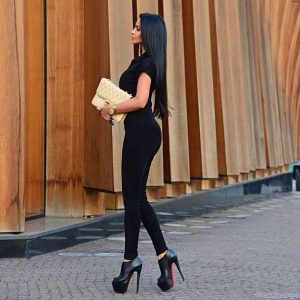 Yes, you will meet some escorts on seekingarrangement.com, but it's not an escort site.
However, some of the things that you know about hiring escorts will help you on Seeking Arrangements.
If you don't know, seekingarrangement.com is an online dating platform where girls sign up looking for men to take care of them financially. And on the flip side, men are looking to date girls younger and hotter than they could normally find.
Girls on seekingarrangement.com are called "sugar babies."
If you're tired of hiring escorts, Seeking Arrangements is a great alternative. Detailed in At Last! A Dating Site That Works!
Sugar Baby and Escort Similarities
Hotter Girls
One of the biggest, if not the biggest benefits to hiring escorts is that you can spend time with a girl who is a beautiful "10."
While one-night stand in Vegas are fun, most of the girls you get are "7s." 
Hiring an escort guarantees you a "10" 
The only thing you need is money and a bit of planning.
This is the same for sugar dating on Seeking Arrangements. You will be amazed at the quality of the girls.
The girls you meet will be hotter than girls you meet doing random day game pick up. And, they will be hotter than the girls you meet on Tinder. 
No Photos or Video
One rule when hiring escorts is to never take a picture or video of an escort without her explicit consent.
A few escorts are "photo friendly," – meaning they allow photos, the majority most certainly are not. The entire world of hiring escorts is about confidentiality and secrecy. So, keeping with that, no pictures or video.
This is the same when meeting a sugar baby.
Even though sugar babies are more like dates or girlfriends, you should still be careful when it comes to pictures.
While not prohibited like escorts, make sure you and your sugar baby understand each other about photos.
Tip: If you don't want to be in her photos, or don't want her asking to take a picture of you, don't take pictures of her. 
You probably don't want your 21-year-old college girl putting you in her Snapchat story.
Don't Offer Drugs
Unlike strippers, you don't find too many escorts who are drug addicts. Especially, if you only hire escorts who charge over $300.
So don't assume your escort does drugs.
Don't ever meet your escort overly drunk or on drugs. Also, don't ever offer her any unless you have discussed it beforehand. Just like photos, make sure you and her agree. 
Even with pot, you should still make sure your escort is cool with it.
This is the same with meeting sugar babies on seekingarrangement.com.
When you first meet a sugar baby, don't be sloppy drunk, or on drugs. 
Tip; If you need to relax, take Phenibut instead. It is much better than alcohol. See – How to Approach Beautiful Girls
By the way, it seems like lately there are a lot of pot smokers on seekingarrangement.com. Maybe that's because pot just became legal in Nevada. 
Don't be a Dick
Some dumb ass guys think that since they are paying an escort they can treat her like shit.
Don't make a big deal out of it she shows up to your hotel and doesn't look the same. Don't try to short change her rates. And, definitely don't ever do anything physically violent with an escort.
In the old days, escorts would call the police or your wife.
These days, you are blacklisted and probably put on Twitter (along with a screenshot).
This goes the same for sugar babies. Just be respectful, and you will be fine.
By the way, just like with escorts, remember, some of the girls you meet on seekingarrangements.com are working on master's Degrees in Quantum Physics. So don't treat them like they are dumb.
In summary, Seeking Arrangements is not an escort site, however, your experience hiring escorts will definitely come in handy.
Click Here to sign up for FREE