Join Seeking Arrangements and Delete Tinder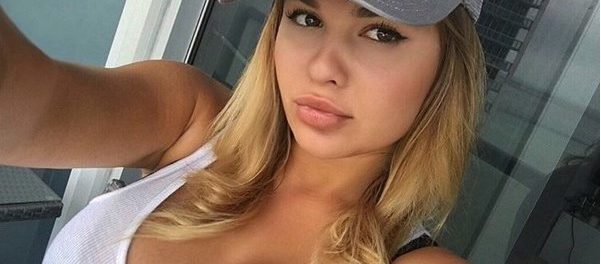 Sign Up For Seeking Arrangements and Delete Tinder
If you actually want to go out on dates, delete Tinder and sign up for seekingarrangement.com
When you match with girls on Seeking Arrangements, you're gonna go on more dates than you ever have before. 
There's at least 4 important reasons Seeking Arrangements is better than Tinder.
Tip: The only thing Tinder is good for is finding out if girls are gonna like you when you travel to a new city. You can sign up and pay for Tinder Plus. Then you'll be able to change your location to anywhere in the world and search the girls there. 

Seekingarrangement.com has 80% Response Rate
You'll start getting notices and emails from girls almost immediately after signing up.
You'll be so pleasantly surprised that you'll think it's a scam. It's perfectly legit with over 15 million people signed up. 
Contrast this to Tinder
If you use Tinder, you probably get 35% response rates at best.*
*No idea what the response rates are for eharmony.com or okcupid.com, or match.com because never tried them.
You should just know that the response rate for Seeking Arrangements is much better.
By the way, the reason you don't get matches on Tinder is because girls have many more options. Even average girls are getting 100 matches a day.
Fewer Flakes on Seeking Arrangements
The girls you meet on seeking arrangements will meet you.
If you match with a sugar baby on seekingarrangement.com, and you two hit it off, she will meet you. She will meet you know matter what. She'll cancel her plans with friends, clear her schedule, and buy a new outfit and meet you.
In approximately 40 dates this year, only 3 didn't show up. You'll be amazed at how eager girls on seeking arrangements are to meet up with you.
Contrast this to Tinder.
The only things certain in life are death and taxes – and Tinder dates flaking.
If you have 40 dates set up with girls you met on Tinder, at least 20 will be no shows.
The reason Tinder girls don't show up is that they are only on Tinder (and other social media) for validation. Most of the girls never intended to meet you in person.
And it's not personal, it doesn't matter how good looking you are, young girls will flake.
Why Seeking Arrangements is Different.
Girls will meet up with you on seekingarrangement.com because they have the incentive. 
Seeking Arrangements is a sugar dating site.
You are giving her money.
In exchange, you are getting a girl much younger and hotter girl than you would probably get otherwise.
(without the brutal rejection rates of cold approach pick up in bars and malls).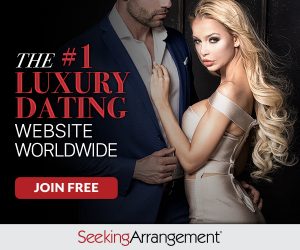 Real Pictures on Seekingarrangements.com
Girls you meet in person on Seeking Arrangements will look like their pictures.
In fact, some girls actually look better.
First, there are not many frauds on seeking arrangements. Again, since she is looking for someone to take care of her, she knows she must be attractive to you. 
In fact, most girls will send you a video if you ask.* 
*Tip: In 2020, if you meet girls online (other than Seekingarrangments.com) you should have girls send you videos to determine if they look the same as their pics, or if they're even real!)
The second reason is that most girls post low-quality pictures. Most photos on seeking arrangements have a "B roll" feel to them. In other words, a behind the scenes feel.
This is actually good news. You never want to see professionally done photos, or photos with proper lighting, proper angles, etc.
Fake Tinder Pictures
When it comes to Tinder, a picture isn't worth a thousand words.
If you use Tinder, and girls actually meet you out, you know that the girls who show up are older, heavier, or just different looking in person.
No Bullshit When Messaging Girls on Seeking Arrangements
In sugar dating, the relationship is mutually beneficial. In regular dating, the relationship is not always mutual because girls have many more options.
But on seeking arrangements everything is even.
As a result, your opening messages can be straight-forward.
Just say:
Hello ____,
You seem like the type of girl I'd like to spoil. If you're interested in meeting, message me.
There is a 90% chance she will respond.
Very different on Tinder, unless you're very good looking, you must say something incredibly good for girls to respond.
So if you're ready to try online dating,…
delete Tinder, and sign up here: Seekingarrangments.com