Join Seeking Arrangements and Delete Tinder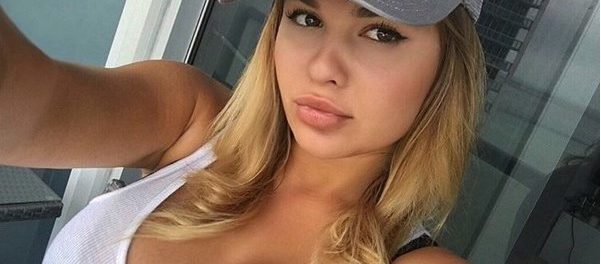 What is Better – Seeking Arrangements or Tinder?
If you want to go out on dates, delete Tinder and sign up for Seeking Arrangements.
Online dating has seen a surge in popularity in the last 10 to 15 years, but it accelerated during the Covid 19 pandemic. Now, online dating is the most common way for guys to meet girls. 
But the problem is the same, if not worse – there are more guys on the sites and too few hot girls. The most average girl on Tinder will get 200 matches in 24 hours. But a model-looking guy will only get about 10. 
Any guy, good-looking or not, is going to struggle on Tinder.
Seeking Arrangement is your best alternative.  
Seeking Arrangements is Now Seeking.com
Seeking Arrangement / Seeking Arrangements / Seeking.com are different names you will see this online app called. It is all the same company.
The official name is Seeking.com 
Seeking.com is the largest "sugar dating" site in the world.
Sugar dating sites are sites where guys offer young hot girls an allowance for a dating relationship. This is not prostitution, and Seeking Arrangement prohibits prostitution and escorts.
Seeking Arrangements is a dating site designed to make the implicit exchange of money for a relationship explicit. You are paying when you take girls out for drinks, dinner, or movies. 
The best thing about Seeking Arrangements is that when you are 35, 45, or 55, you can easily date 22-year-old girls.
You will go out with girls younger, hotter, and more fun than you're used to. 

5 Reasons Seeking Arrangements is Better than Tinder
1)  Seeking Arrangements has an 80% Response Rate
After you sign up, you'll start getting notices and emails from girls almost immediately. If you're used to Tinder, you will think there's something wrong because you'll have so many emails. 
With 15 million people on the Seeking Arrangement App and 12 million of them are girls, this is why you will get matches. 
Contrast this to Tinder
If you use Tinder, you probably get 15% response rates at best.*
*I have no idea what the response rates are for eharmony.com or okcupid.com, or match.com because I've never tried them.
Your Tinder responses are so low because your message is one of 100 to 1000 messages most girls get every day.
2)  Fewer Flakes on Seeking Arrangements
The girls you meet on seeking arrangements will meet you. 
If you match with a sugar baby on Seeking.com, she will meet you if you schedule a date. She is looking forward to meeting you because she thinks you can take care of her. On a biological level, girls want protection, which is why in modern society, a man's money provides that protection. That is why they join a sugar dating website.
Note: Especially girls in their upper 20s. These girls are tired of dealing with the fun broke young guys and now want a guy to take care of them.
You are giving her money. In exchange, you are getting a girl much younger and hotter girl than you would probably get otherwise.
I set up approximately 40 dates this year, and only 3 didn't show up. 
Contrast this to Tinder.
The only things certain in life are death and taxes – and Tinder dates flaking.
If you have 40 dates set up with girls you met on Tinder, at least 20 will be no shows.
Tinder girls don't show up because they are only on Tinder (and other social media) for validation. Most of the girls never intended to meet you in person. They just wanted to feel good about themselves.
It's not personal, it doesn't matter how good-looking you are, or how much value you bring to the table, the girls you meet on Tinder will flake.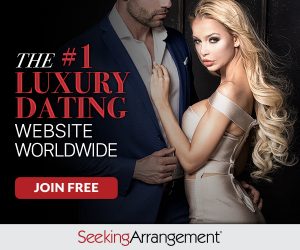 3)  Seeking Arrangements Photos
Girls you meet in person on Seeking Arrangements will look like their pictures.
In fact, some girls actually look better.
First, there are not many frauds on seeking arrangements. Again, since she is looking for someone to take care of her, she knows she must be attractive to you. 
In fact, most girls will send you a video if you ask.* 
*Tip: In 2022, if you meet girls online (other than Seeking.com), you should have girls send you videos to determine if they look the same as their pics or if they're even real!)
Second, most of the girls' photos on seeking arrangements have a "B roll" feel to them. In other words, a behind-the-scenes feel.
This is good news. You never want to see professionally done photos or photos with proper lighting, proper angles, etc. Low-quality pictures are the best.
Finally, 70% of the girls that you search will be attractive on Seeking.com.
Contrast this to Tinder, where 1 out of 10 girls is hot. 
Fake Tinder Pictures
When it comes to Tinder, a picture isn't worth a thousand words.
If you use Tinder, and girls actually meet you out, you know that the girls who show up are older, heavier, or just different looking in person.
4)  No Games when Messaging Girls on Seeking Arrangements
In sugar dating, the relationship is mutually beneficial. The relationship is not always mutual in regular dating because girls have many more options.
But on seeking arrangements everything is even.
As a result, you don't have to play games with girls. Your opening messages can be straightforward.
Just say:
Hello ____,

You seem like the type of girl I'd like to spoil. If you're interested in meeting, message me.
There is a 90% chance she will respond.
On Tinder, you must say something outstanding for girls to respond because she has over 100+ messages to choose from. 
5)  More Clues in the Profile Descriptions.
See below in the How to Create a Profile section to learn why Seeking Arrangements is better than Tinder.
How to Sign Up For Seeking.com – Step by Step
Step 1: Go to Seeking.com and sign up for an account – it's free!
First, SA will ask you: Man or Woman
Second, SA will ask you: Sugar Daddy or Sugar Baby (You are a sugar daddy)
Third, SA will ask you: Interested in Women or Men or Both
Fourth, SA will ask you: Your email
Fifth, After putting in your email, you will go to your email inbox and open the email from seekingarrangment.com. In the email, you click the rectangle box labeled "Activate your Account and Set your Password."
Step 2. Filling out Your Profile.
Because the girls are serious on seeking arrangments, your profile will be important as opposed to Tinder, where your photo is the only thing that matters.
So you want to fill it out completely. Remember you have less completion because most guys are not on seekingarrangments.com
Information to Fill-out
Basics: Screen name (not real name) Title description, Birthdate, Net Worth, Annual Income.
Appearance: Height, Body type, ethnicity, hair color.
Personal Info: Occupation, education, relationship, children, smoking, drinking, language.
Photos: Use a photo wearing a suit.
About Me: "about me" "what I'm seeking."
Step 3: That's it
Now you are set up.
Now just message girls you like.
It's definitely worth the money to sign up for seekingarrangements.com if you meet girls online. The girls are hot, and want to meet.
How to Create a Seeking Arrangement Profile
Tips
yes, men are visual but read her description carefully.
positive
Look for girls who have recently joined the Seeking Arrangement App.
Pay attention to words such as "mentorship," "willing to learn," "mentor" etc. These are positive worlds.
Depending on what you want, look for girls who love to travel. Of course, most girls like to travel, but if they've done a lot of travel, that means they are fun.
Finally, pay attention to her eyebrows and nails. Feminine girls always take care of their eyebrows and nails.
negative
beautiful young girls don't have to pay to get matches on Seeking Arrangements. Yes, there are more girls on the site than guys, but hot girls still have a lot of choices. Stay away from girls who have paid for premium membership.
Seeking Arrangement is free for girls.
If girls have been on the app longer than six months, be wary. The problem is they may be a veteran of sugar dating. As stated above, you want girls who are new to the site.
Be careful if the description is not long and detailed. Girls write long descriptions, if she doesn't, what is she hiding?
Just like "mentorships" is a good word in her description. Words such as "fine dining," "luxury lifestyle," etc. These girls are conceded and usually not as hot as they think they are.
Also, stay away from girls who say "hot," "hot mama," etc. These are try-hard older women.
Finally, unless it is your type, whenever she says "curvy" it means overweight.
Conclusion
helpful articles
How to Date Young College Girls if You're Older
7 Reasons Seeking Arrangements is Better than Escorts
How Experience with Escorts Will Help You with Seeking Arrangements
So if you're ready to try online dating,…
delete Tinder, and sign up here: Seekingarrangments.com