Why I don't go to strip clubs, and why you shouldn't either.
Unfortunately I dropped $300 at Spearmint Rhino Strip club in Las Vegas last weekend. This has gotta be the dumbest thing I've done in a long time.  A married friend wanted to go, so I went.
Just like the Porn Convention Irony, the strip club sounds like a good idea until you actually do it.  A dark room with a bunch of naked women rubbing on you, what could be wrong with that? Well not so fast…
With the other options, why settle for the illusion or fantasy?
At a strip club, you're gonna pay a cover which may be $30, and/or pay a 2 drink minimum, pay girls to dance for you, pay the girls on stage, etc. all for nothing.
Sure, if a guy is a married fat slob who couldn't get a girl to save his life, then the strip club might turn them on.  Also, if guys are 18 years old and have never had sex with a chick, the strip club might be cool.  But for adult bachelors, at best, the strip club is a place to talk business, or catch up with old friends.
But, please don't go to a strip club alone and sit in the corner.
I got a better suggestion, just go on Eroticreview.com as I said in my article How To Hire an Escort, find a girl to come to your house or hotel room. You'll get to do a lot more with her, and it might actually be cheaper than the strip club.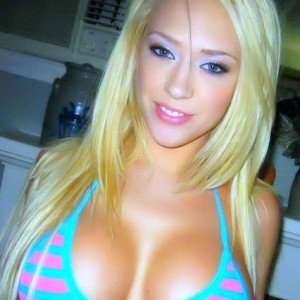 Or better yet, go to a regular bar or club.  Take some Liftmode Phenibut (link here) and go hit on regular girls, you may get lucky and find a girl to take home for free!  Here's how The Key To A One Night Stand
Finally, don't confuse these 3 girls (Strippers, escorts, and regular girls) No matter how much the stripper at the club talks to you, you're not gonna to get her number, or have her meet you when she gets off work.  Her job is to make you think you have a chance, but you don't.  You've got a better chance of going to a club like XS in Encore and meeting a stripper who's out partying for the night.

Wish I would've taken my own advice