Hire an Escort Without Getting Arrested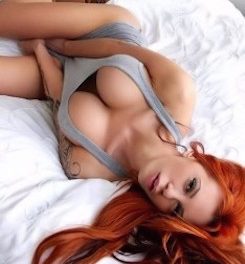 The best way to hire an escort without getting arrested it to only hire escorts who have been reviewed multiple times on a popular escort review site such as theeroticreview.com. 
An undercover cop can pose as an escort anywhere on the internet. The only way to be sure your escort is not is if a couple guys have been with her before and left reviews. Sure, cops can post a fake ad, and post a dozen of fake reviews, but really, they are not going to go through all that trouble to catch someone looking to hire an escort. 
A guy looking to hire an escort off the internet is not a law enforcement priority. Cops mainly care about pimps and human traffickers. 
Also, the good review sites do a pretty good job of preventing fake ads by the girls themselves, or anyone else. 
Did you know that? do you know exactly what to say when you first call or text an escort that you want to see? Do you know how long an escort will wait for your dick to get hard again if it goes limp in the middle of your session? Do you know some escorts will not see certain ages or races of guys?
Unless you have been hiring escorts off and on for a long time, you probably don't know the answers to these questions.
The answers to the above questions are:
Say "My name is ____, I saw your ad on _____, are you available for ____ day, at ___ time." Suggest the day and time that you want instead of asking her what's her availability. And, don't ever mention anything having to do with sex. 
If your dick doesn't stay hard, an escort will spend about 10 minutes trying to get it hard again. She might even suggest putting her finger in your ass to help. Not my thing, but escorts will suggest this.
And, yes, some escorts have restrictions on the men they will see, so understand that hiring an escort is not only about how much money you can pay. 
This book is for the busy professional man who has never hired a female escort before but wants to.
When the subject of escorts comes up, there are two types of guys. One type says, "I'd never pay for time with a girl, I can get it on my own for free." The other says, "what do you mean, you have never hired a girl…every guy with money does it."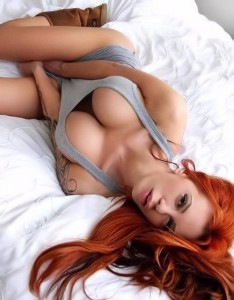 I've been working on this book for months, and just now it is ready to send off to an editor. When it comes back, it will tell you step by step how to hire an escort for the first time. The book is about the exact experiences I've had over the last 10 years, the mistakes I've made, helpful tips to keep in mind, and a few outside resources that I've used. 
I address the obvious issues of how not to get arrested, and how to keep hiring an escort a secret. But, you will also learn the things that surprised me most, such as sometimes escorts want you to grab their tits and asses before finalizing the transaction to prove you're not a cop.
The book will hopefully answer every question you may have. However, as with any good book, I can only give you what I know. How To Hire An Escort is packed with original advice, brief stories for illustration, and many tips you can't find anywhere else. Also, the best thing about the book is it is relatively short because I was not going to add a bunch of filler information just to make it a thick book.
Finally, it is illegal to pay for sex in the US. However, it is legal to pay a girl for her time in the U.S. 
Get yours here: How To Hire an Escort
How To Hire an Escort explains how to hire an escort without getting arrested; however, the book is written for guys anywhere in the world. 
If you're outside the US, paying for sex may be perfectly legal where you live. 
But, I think you too, can find this book useful. Even if you live in the Red Light District of Amsterdam in The Netherlands, you can still benefit from knowing how to prepare yourself so that you can have the best possible time with a girl. 
The book covers all of the things I wish someone would have told me years ago the first time I hired a girl off the internet. 
More details to come.