Strip or No Strip? Las Vegas Decisions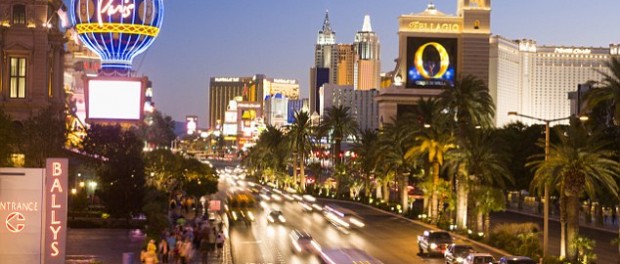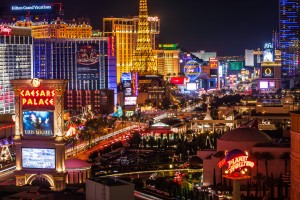 If you're gonna spend a month in Las Vegas, don't do what the working girls do. That is, don't stay in a weekly hotel off the strip.  Many of the prostitutes you come across in Vegas hotels will tell you that they stay in weekly hotels off the strip.  Lots of girls come in from LA and stay for weeks at a time.  They say it's stupid to spend the money on a strip hotel, when you can pay 1/2 the price off the strip. 
This makes sense if you want to do Vegas on the cheap, but if you're single and want a chance to meet random girls, do not stay off the strip.
Although I don't live in Vegas, at least once a year, I visit for 30 days or more.  As a card counter in blackjack, I play a lot of blackjack.  Since I spend hours and hours at blackjack tables, I have many hotel comps and reduced rates, but not the type that get you a month comped.
However, when staying in Vegas for a month, I have never, and will never, stay at a weekly hotel.
You are much better off staying at a strip hotel because of the exposure to girls.  As you probably know, the key to meeting, talking, and having sex with girls is timing.  Although there are many reasons you may or may not hook up with a girl, you simply can not meet a girl if the timing is wrong. 
Yes, Chris from goodlookingloser.com is right, you need to look good, and talk to tons of girls (numbers game), but if your timing is wrong, you're not getting any sex.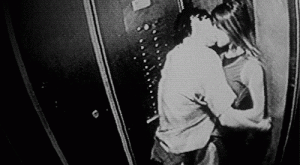 Example, last year I jumped on an elevator in Caesars Palace. There was a guy, his son, and another random girl in it.  We all rode up the elevator in silence.  When we reached the floor for the guy and his kid, the guy got off and said, "lets get off so these two can make out."
We all laughed a bit, but sure enough, after they got off, I told the girl she was hot, and kissed her.  When we got to my floor, I took her hand and led her my room. You know what happened next.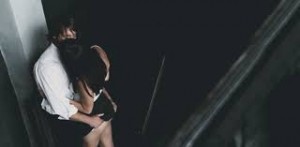 Obviously, my experience was a combination of me taking the herbal product Phenibut, and her being drunk and horny.
The point is that this never happens anywhere but a Vegas hotel.
If you can do this in your hometown, without any of these conditions, you're extremely lucky – but this never happens to me – only in Vegas.
In a hotel on the strip, or even a big hotel just off the strip like the Hard Rock, or The Palms, you can meet girls anywhere.  You can meet girls in the valet line, food court, hotel bars, gambling tables (especially roulette), etc.  Hell, I've met more girls at Starbucks in the MGM than I can remember.  The bottom line is your odds of meeting a random girl are much better in a strip hotel than staying in a weekly hotel, and taking cabs to the strip. 
Also, if you're a bachelor over 35, you're probably not going out to the clubs every night of the week. (although, you can if you want) But just simply being in the casino around all the hot horny girls will give you more than enough opportunities to hook up with them. 
So if you plan on any extended time in Las Vegas, stay in a strip hotel if possible.  In fact, if the only way you can stay in Vegas for 30 days straight is by staying in a weekly hotel somewhere on Charleston Blvd, spend your money on a strip hotel for 4 or 5 days instead.  If your goal is to hook up with random girls, this will be more than worth it.