Advice For 2016 Porn Convention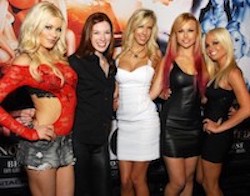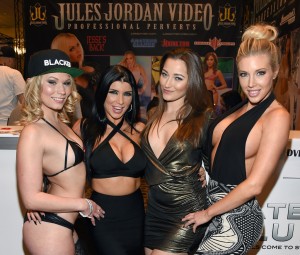 Yes, there are some good things about the annual AVN Porn Convention held in Las Vegas that you should know about.  If you know what to expect (or not expect) you may find the pornstar convention interesting.  As I said in Porn Convention Irony just know that you will not be picking up girls at the convention, like you do all the other days of the year in Las Vegas.
For 4 days in January (In 2016, January 20th through 23rd) you can get up close and relatively personal with some of today's most popular pornstars. 
If you've been reading my site, you will know that you can easily get a lot more "up close and personal" with your favorite pornstar for a couple grand, just check out Pornstar or Random or How To Hire An Escort
But if you don't want to spend that kind of money, you can meet, get a kiss on the cheek, and touch your favorite pornstar at the porn convention.
I've only been to the expo on a Friday, and stood on the rope line for the actual awards show on Saturday.  Yes, the AVN Porn Convention week is a lead up to the "Porn Oscar's" show on Saturday night. You can stand on the rope line as the stars walk down the red carpet to the auditorium.  Approximately 50% of the girls will stop, sign autographs, and pose for pictures with a few fans.
(note: There are vip parties, backstage passes, and private parties all week, but those events cost anywhere from $500 to $2000)
But during the day, the expo looks like any basic expo layout like any other industry, and is only about $40. You will see dozens of booths with people promoting their merchandise.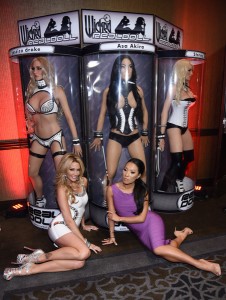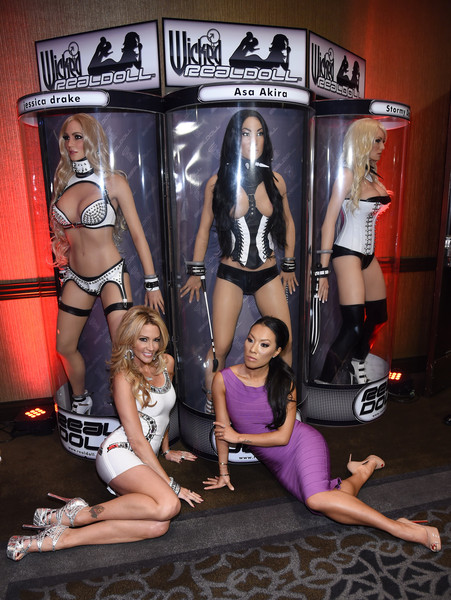 At least back in 2013, the most popular booths were the Fleshlights booth.  Fleshlights are basically male sex toys that are lifelike replicas of pornstars' pussies.  These items are incredibly popular.  Maybe the popularity was because the pornstars themselves ****(NSFW) ****such as Lisa Ann and Bibi Jones were standing at the booth.  There was always a crowd.
Obviously, you don't have to buy a fleshlight of your favorite star on the porn convention floor, you can easily and discreetly buy one at:
Also, there are many other booths for items such as lubricants, dating services, on-demand movies, modeling agencies, and condoms such as Sir Richard's Condoms, Ultra Thin, 12 Count
You'll see pretty much everything you'd expect to see at a porn expo. 
Another thing you will see is technology.  The porn convention, and the porn industry, in general, is always on the cutting edge of technology. Two years ago in 2013, the big thing was everything was moving to mobile.  Websites, tubes, and movies, were all becoming optimized for phones, tablets, etc.  Not sure if that really took off since people don't watch porn on the smallest screen possible, but rather the largest.
This year the new big thing is Virtual Reality.  A month ago in September, a 60 Minutes/Showtime special talked about this technology in a different context.
It doesn't take a genius to realize the porn industry is probably leading the way in this technology. Sure enough, a recent article in Re/code described the advances in this technology.  In the article "The Future of Porn Is Virtual" basically you buy headsets such as Oculus Go Standalone Virtual Reality Headset – 64GB
 that goes around your head and you watch porn movies, specifically point of view (POV) porn movies.  It's promoted that you feel like you are actually there with the girl.  You can be in a scene with a girl, or you can engage in an interactive cam session.  Here is how some reacted to it,
Even as a bachelor, sometimes you find yourself in Las Vegas not hitting on girls all weekend.  The annual porn convention is one of those weekends.  You're definitely not going to see hot girls drunk at the newly remodeled Center Bar at the Hard Rock during the convention week.  
So if you go, just think of the porn convention as a sight seeing tour, just a daily activity.