How to Hire a Pornstar Escort August 2022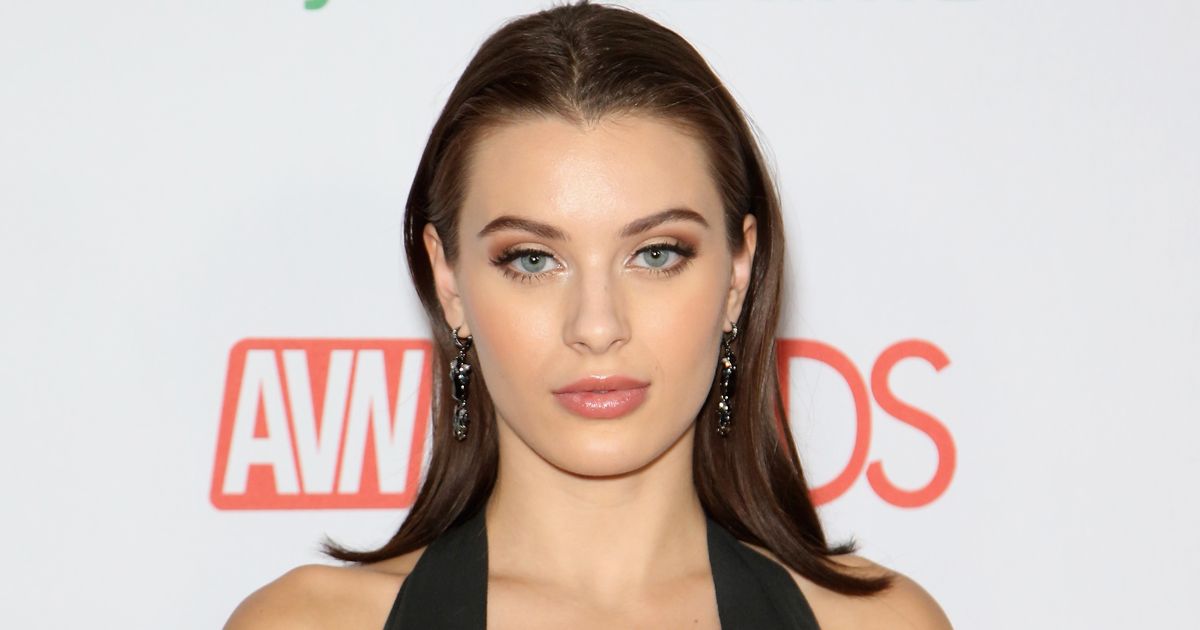 How To Hire a Pornstar Escort in August 2022
Some of the most popular pornstars are still available to hire as pornstar escorts. If you go on theeroticreview.com you will see that many pornstars were reviewed as recently as July 2022.
Some of the comments on bachelorlifeinc.com have asked if signing up for a VIP membership on The Erotic Review is necessary.
The Benefit of The Erotic Review When Hiring a Pornstar Escort
It is 100% true that you don't need VIP access to use the most helpful function on The Erotic Review (TER)
The most helpful function of TER is to ensure the escort you're considering hiring is legit. Or more to the point, as said in Why You Should Use an Escort Review Site back in 2017, make sure she is not an undercover cop.
Every guy asks, "can I get arrested for hiring an escort." You should never seek to hire an escort for anything other than her time.
With that said, you don't want to show up at her incall, and your escort is an undercover cop. If she has dozens of reviews, you can presume she is legit.
Therefore, a basic search of your escort on theeroticreview.com will be enough.
Hiring a Porn Star Escort is Different
As stated in How To Hire a Porn Star Escort – Updated bachelorlifeinc.com said, since pornstars are famous, and you've probably watched hundreds of your pornstar escort's videos, you don't have to worry about her being a cop.
But it was also stated way back in 2017, in Porn Stars Need Reviews Too, that there were other things you want to know before spending thousands of dollars on your favorite pornstar.
This is where The Erotic Review VIP Membership Comes in
If you've put aside the cash and finally got the courage to message your favorite pornstar escort, you want to make sure that she's as good as your fantasy.
You don't want one of the items on your bucket list to be a disappointment if you can prevent it.
This is where the TER VIP membership will help you.
The main benefit is that you can read the details of the reviews. Again you don't need this to make sure she's legit, but you do need to see if the pornstar escort you want to hire is cool, smells good, is energetic, and is nice. Or if she appeared drugged out, much different looking in person, or boring.
It makes sense to join The Erotic Review VIP if you want to live out one of your fantasies with a pornstar.
Hiring a Pornstar Escorts in August 2022
These are all very famous pornstar escorts who have had reviews in the last two or three months.
It is more likely than not that they are still available with such recent reviews.
Click the names to go directly to their site
Location: New York and Los Angeles
Donation: $2,200 per hour Incall, $2,400 Outcall
Notes: In Riley Ried's escort review, she's charming, bubbly personality, and she smells good.
Location: Los Angeles
Donation: $1,500 per hour
Notes: The beautiful eyes you see on film are the ones you see in real life. Also, she is one of the most famous pornstars on the planet, but she is nice and down to earth.
Location: Los Angeles
Donation: $1,800 per hour
Notes: Audry still looks great after being in business for years. Her reviewer said he had been waiting for an opportunity to see her and finally did so.
That's great. Hopefully, he read last month's article How to Hire a Pornstar Escort – July 2022 and called her.
Also, this recent review means Audry is currently available.
Location: New York
Donation: $2,000 per hour incall, $2,500 outcall
Notes: Nikki Benz has a very detailed escort review in May 2022. This is good because most guys don't review escorts at all, so when there are detailed reviews, that's even better.
Location: Las Vegas
Donation: $2,000 per hour
Notes: Nicolette Shea has very polarizing reviews.
Some say she is the best real-life Barbie doll they've ever seen, and some say she is boring.
This may be an issue of YMMV (Your. Mileage. May. Vary.)
But thankfully, she has a lot of reviews, and you can see that most would repeat.
Location: Las Vegas
Donation: $1,800 per hour
Notes: Lauren has great reviews. For example, one guy said, "best experiences of my life, very comforting and extremely accommodating. All positive and VIPs get the juicy details."
Location: Florida
Donation: $2,500
Notes: Brandi's rates are still probably the highest out there. It may not be that much of a surprise since on bachelorlifeinc.com, Brandi Love is always one of the most searched-for pornstar escorts.
For all of her fans, you're in luck, she is still available.
Location: Las Vegas
Donation: $2,300
Notes: Richelle's most recent June review is that she is friendly and details for VIP. Also, you might remember that Richelle is super cool in that she will see younger guys.
Location: Los Angeles
Donation: $1,200 per hour
Notes: Racheal is very comforting and professional. Not professional in a non-GFE way, but that she will text you, keep in touch, and show up on time.
Also, it's cool to know that she will show up to your hotel room dressed normally, and then will change inside your room. This is good because you don't want to attract a lot of attention in the hotel.
Location: New York
Donation: $800 per hour, $500 per half hour.
Note: Amy Anderssen is hot. Also, her screening is easy, and she is fun and a delight to be with.
For years we wondered why Amy's rates were so reasonable.
The answer may be in a recent review. one of the reviews said her incall left a lot to desire, based on its condition and location in New York.
With that said, nobody complains about her body and performance. Read the details – here
Summary
If you're just hiring non pornstar escorts and just want to make your girl is legit, then The Erotic Review membership is not important.
But as you can see from the reviews of world-famous pornstars above, there's a lot of information you can get from TER membership. 
Check it out here: theeroticreview.com