How to Hire a Pornstar Escort – May 2022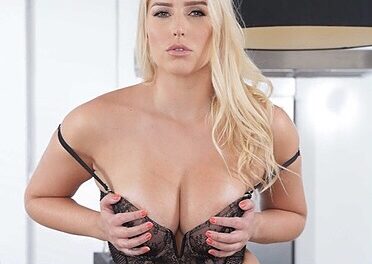 How to Hire a Pornstar Escort in May 2022
The best way to hire a pornstar escort is to join and search TheEroticReview.com.
The Erotic Review is the best way to hire a porn star escort because they provide up-to-date information on porn stars CURRENTLY escorting. Most sites that list porn star escorts are out of date.
There's nothing worse than getting up the courage to text a pornstar or her booker, and when you finally do, they tell you she is no longer escorting.
On theeroticreview.com you'll see guys who've recently seen the pornstar, and their reviews. As said in Escorts Need Reviews Too the reviews are filled with great information, but most importantly, you'll see if they are still available. 
Book a Pornstar – Top Ten: May 2022
Nikki Benz is one of the hottest pornstars in the business. She's extremely popular and has been around for about ten years. It's unclear how long she's been a porn star escort, but her reviews go back to July 2021.
Location: Los Angeles
Donation: $2000 per hour outcall, $1800 incall.*
Things to Know: The reviews say that Nikki is drop-dead gorgeous in person and very nice. They say she's professional, personable, and soft-spoken. All the reviews are positive.
*If you've forgotten what incall and outcall are, incall is you go to her place, outcall the opposite. A more detailed explanation is here – Where to Meet an Escort – Incall or Outcall)
If you've ever fantasized about Nikki Benz, you can now make your dream come true.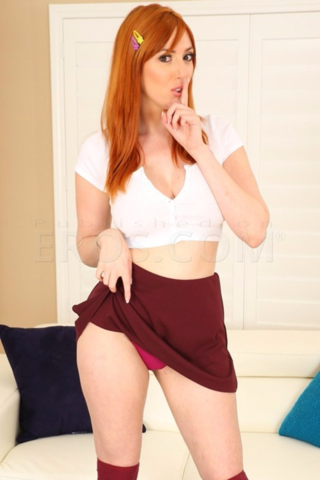 Lauren Phillips is a famous redhead who burst onto the scene about 5 or 10 years ago. It's clear on film she loves what she does. If you ever thought that male performers were so lucky to be with Lauren, now you can too.
Location: Las Vegas, but travels a lot.
Donation: $1,800 per hour, or $1,200 for 30 minutes.
Her donations are a bit high for current well-known porn star escorts but well worth it.
Things to Know: Lauren Phillips is nice and friendly in real life. Her looks and body are intimidating, but she will put you at ease. Also, she's just as hot in person as she is on film. The reviews say that they can't wait to see her again.
Note: Her current visiting schedule:
New York – May 9, 2022 – May 14, 2022
       Philadelphia – May 15, 2022 – May 18, 2022
You may have been following Amy Anderssen back when her name was Jayna James. As beautiful as she is, it's hard to believe you can hire a pornstar like Amy Anderssen as an escort. Also, how affordable her services are. You're lucky if you live in New York.
Location: New York City
Donation: $500 1/2 hour, $800 1 hour, $1500 2 hours
Things to know: It's crazy that Amy's donation is so reasonable. She is beautiful and has dozens of positive reviews. They say she's cool and easy to chat with. She's more beautiful than many porn star escorts charging much more. Don't pass up this incredible opportunity.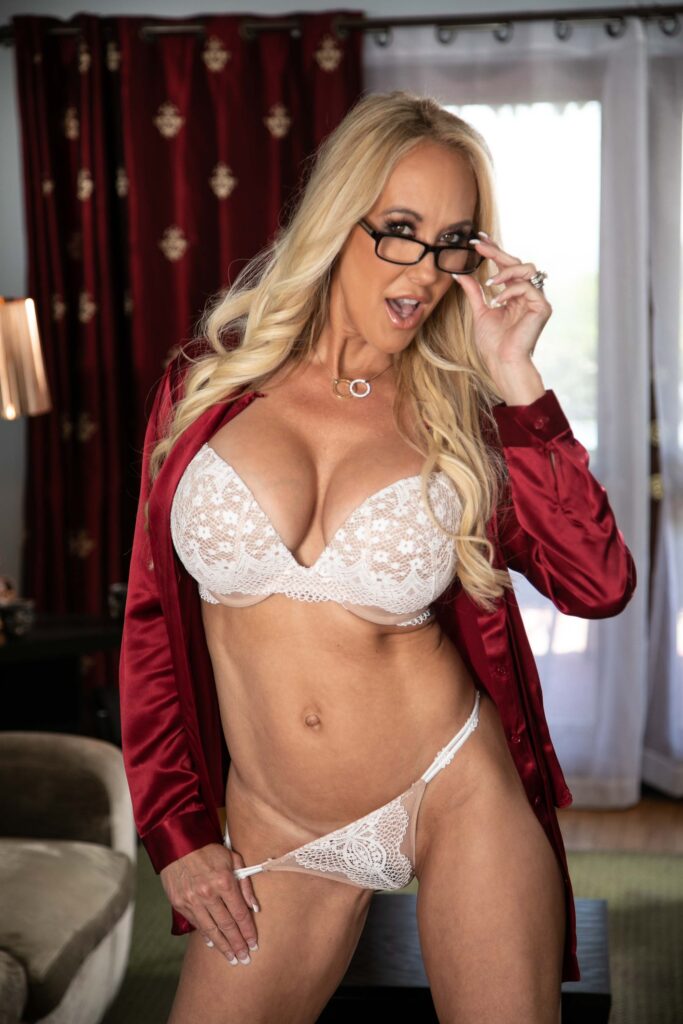 Brandi Love is consistently one of the top-ranked pornstars on pornhub.com, and she's one of the most-searched-for porn stars on this site bachelorlifeinc.com.  It's unclear how she decides who to see, but she definitely provides porn star escort services.
Brandi is a good example of the modern-day landscape of what it's like to hire a pornstar escort. Brandi is extremely popular and current. 15 years ago, you could only hire pornstars who were retired and relatively unknown.
Location: Florida, but travels a lot.
Donation: $2,500 per hour
Things to know:  Brandi's verification process is interesting. In addition to the usual screening inquiries, she may verify you on LinkedIn and have you send a selfie photo. Most guys say this is well worth it to be with her because she is enthusiastic, energetic, a great kisser, and talented.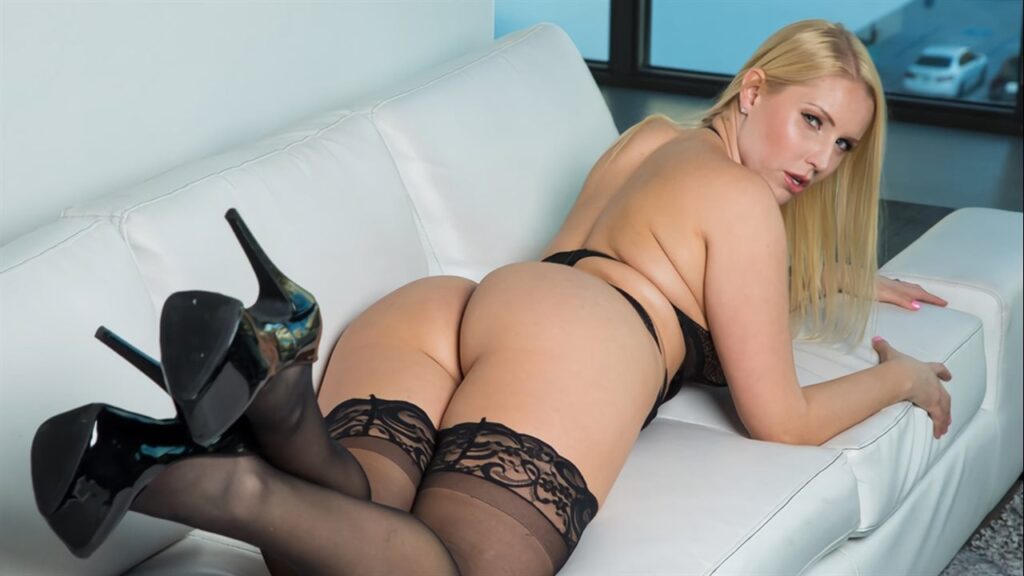 Vanessa Cage is a popular blonde pornstar who has been escorting for a while. It seems like she has been more active recently, or maybe her clients are just reviewing her more. Anyway, she is currently available.
Location: Los Angeles
Donation: $1,200
Things to Know: When Vanessa Cage shows up, you will be amazed at her incredible body. Her beautiful face and eyes are a given, but when you see her body, it is clear that she works out because she is tight and lean. She looks much better in person than on film.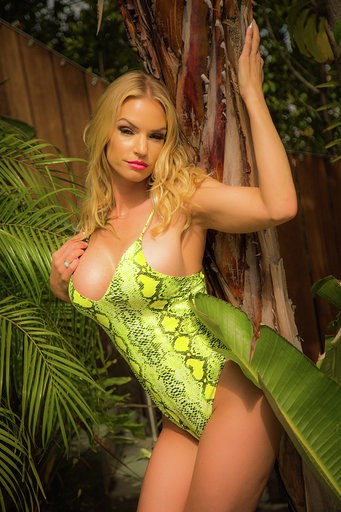 Rachael Cavalli burst onto the scene about 5 or 8 years ago and is consistently among the most popular pornstars in the MILF category. If you've ever wanted to see if she is as sexy in real life as she is on camera, you now can hire her.
Location: Los Angeles
Donation: $1,200 per hour, $2,200 2 hours
Things to Know: One reviewer said Rachael has an amazing body and has an out-of-this-world ass. He said the view from behind was incredible. Check her out for yourself.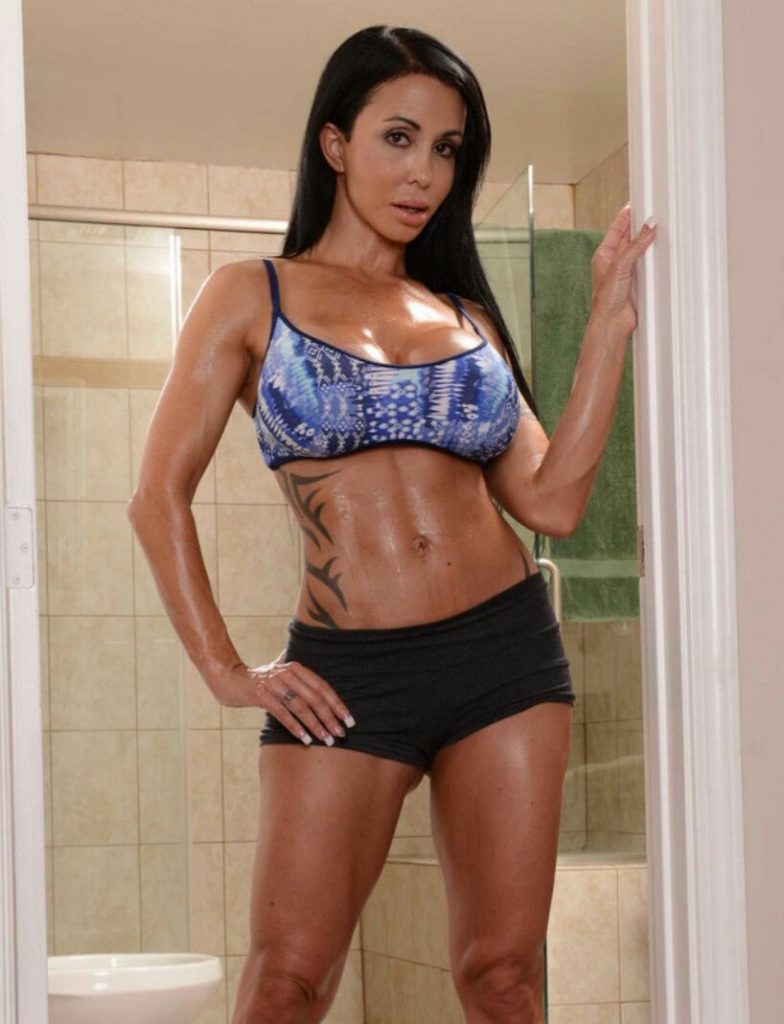 Jewels Jade was a famous pornstar about 10 years ago. Now she provides escort service. But don't get it wrong, she is still hot and has that fitness body she is known for. If you love the gym, and gym girls, you will love Jewels.
Location: New York
Donation: $1,500/hr
Things to Know: Her reviews say that she is inviting, has a nice sense of humor and is intelligent.
Yes, you probably only care that she's hot, but the reviews tell you what else you can expect. Jewels looks as good in person as on vid, and she is engaging and enthusiastic about what she does.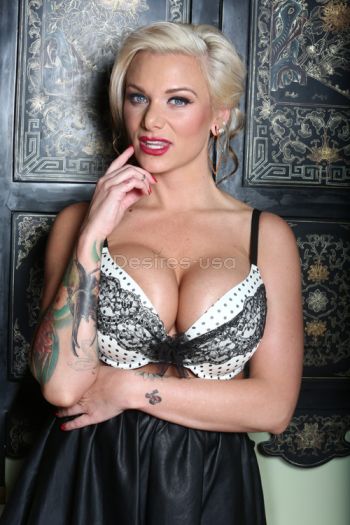 Kate Frost is a hot blonde Milf who is fun and has an incredible chest. Kate is your girl if you want to hire a pornstar with with 38DDD tits. Kate Frost has been on eros.com and theeroticreview.com for many years and is 100% legit.
Location: Nevada
Donation: $1,000/hr, $1,800 2 hours
Things to Know: Kate Frost is easy to work with and will make you feel comfortable. You will like her tattoos and her huge tits. All porn star escorts are very selective about the clients they see, but one of her reviews says that she is more accepting than other porn star escorts.
Keep Kate Frost in mind if you don't get anywhere with other porn stars.
Her Current visiting schedule:
Northeast May 6, 2022, –  May 28, 2022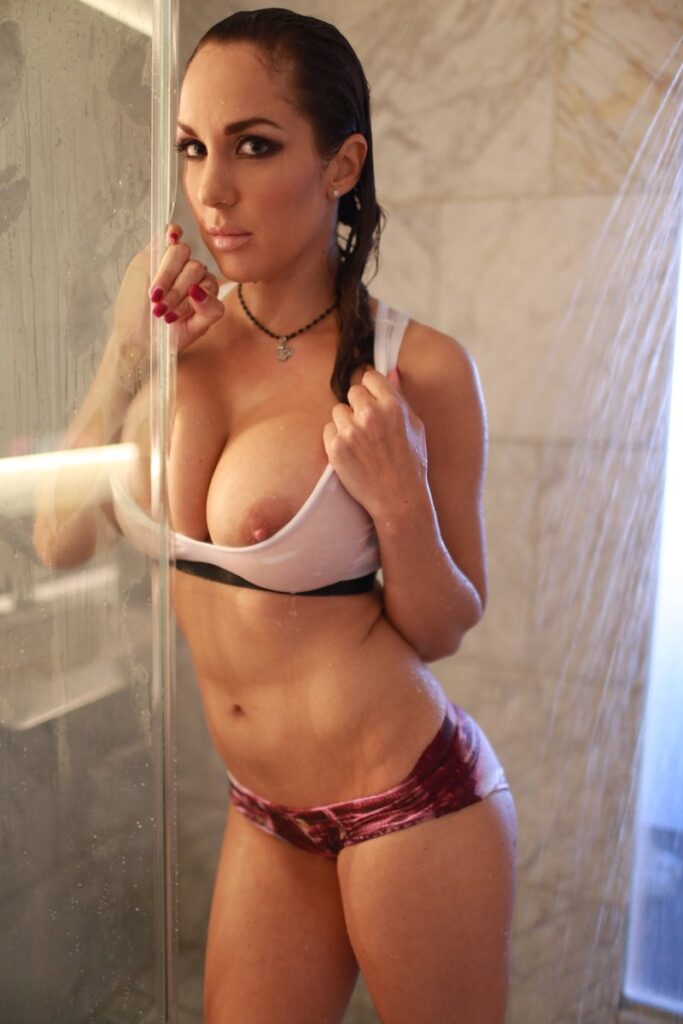 Kiera King is one of the most beautiful porn stars in the business. She provided escort services in the past but then stopped. She's now back to seeing clients. If you want to spend time with a beautiful brunette, then get in touch with Kiera King.
Location: California
Donation: $600/hr, $1200 2 hours
Things to Know: If you go to her incall location, you will feel at ease. Her place is clean and inviting, and she is great with small talk. Her face is just as beautiful in real life. And at $600 per hour, she is very affordable.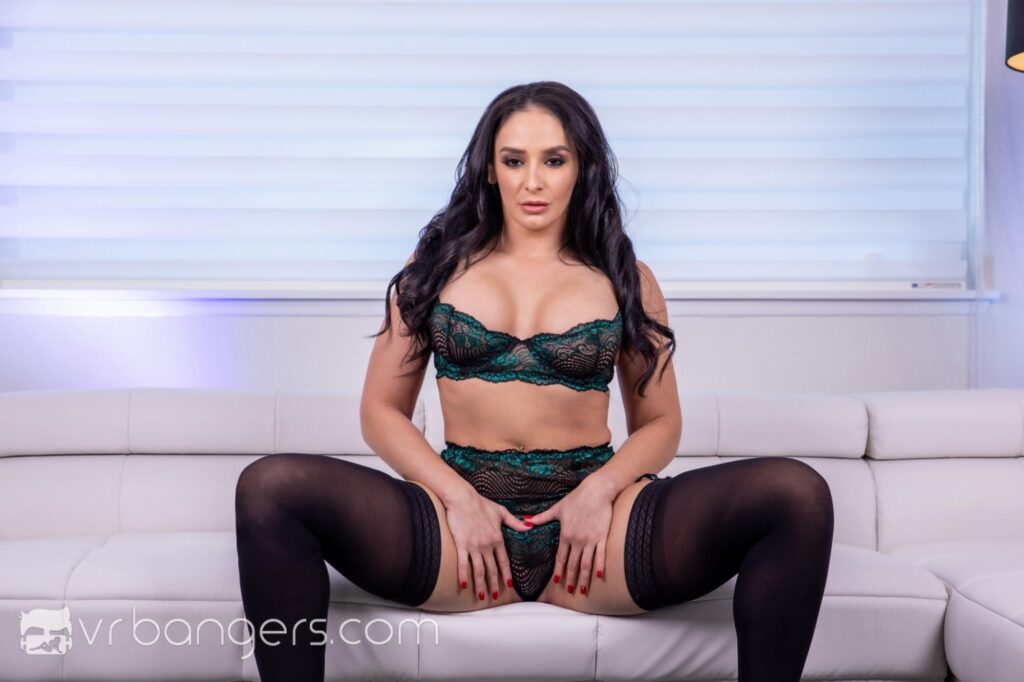 Sheena Ryder is another beautiful brunette in the porn biz. Sheena Ryder has appeared in 100s of movies and on many websites. She is extremely sexy and sexual, which comes through in her videos. You can now spend time with Sheena.
Location: Las Vegas
Donation: $1,000 per hr or $1,500 for 90 Minutes
Things to know: Her reviews say that her oral skills are the best in the world. She is enthusiastic and very sensual. Every review says they would see her again.
Joslyn James is a popular pornstar in the MILF category these days. But if you remember 10 or 15 years ago, Joslyn was famous for spending time with the golfer Tiger Woods.
Well, now you can say you spent time with the same girl Tiger Woods did.
Location: Las Vegas
Donation: $1,400 per hour
Things to Know: Be prepared. Joslyn is so sexy with huge tits and tats, she can be intimidating. Most of her reviews say they were star-struck when she opened the door. But if you get over that, you're in for the time of your life. 
Current visiting schedule:
Florida – May 9, 2022 – May 18, 2022
         Northeast – June 5, 2022 – June 16, 2022
Conclusion:
May 2022 is one of the best times to hire a pornstar escort because hundreds of girls are available. If hiring a pornstar has been on your bucket list, now is the time to do so. 
Have fun!