How to Visit Las Vegas Alone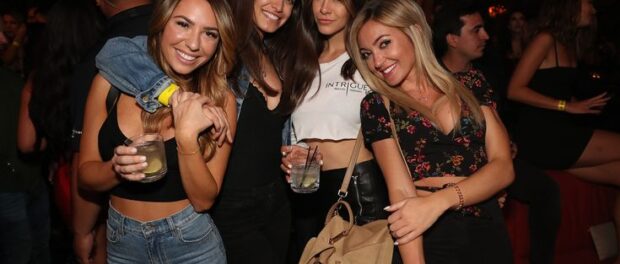 Even if all of your friends have settled down, traveling to Las Vegas as a bachelor can still be an exciting experience.
Step-by-Step to Visit Las Vegas Alone

The Flight
Flying to Las Vegas alone shouldn't be an issue. Thousands of business travelers fly solo every day.
Tip: Dress in business casual attire. This way, you'll give off the impression that you're on a business trip or attending a conference, while still appearing approachable. 
Don't dress like you're about to party because you are traveling alone.
Daytime in Las Vegas Alone
The real excitement of Las Vegas begins at night.
But that doesn't mean you have to be bored all day waiting for nightfall.
One popular solo activity is visiting a mall.
Tip: Try The Forum Shops at Caesars Palace or the Fashion Show Mall for a great shopping and hangout experience.
Daytime Gambling
If you want to add some excitement to your day, try gambling at a pool. Some hotel pools even have gambling tables in the pool.
Going out Solo at Night in Las Vegas
Now, this is where the real fun begins. The nightlife in Vegas is just as exciting for solo travelers as it is for groups.
For many, gambling is the cornerstone of any night in Vegas. You can kill time at any game you want.
Las Vegas Casino Game Tips:
Craps: Although it appears complicated, craps is actually one of the easiest games in the casino. The pass line bet and odds offer the best odds in the casino. You can even chat with other players and girls walking by while waiting for your turn to roll.
Blackjack: Blackjack can be the best game in the casino if you take the time to learn it properly. If you can count cards, you'll have an advantage over the casino.
Roulette: Roulette has the worst odds of any game in the casino, but it's easy to play and hot girls love to play it.
Poker: If you're a poker player, you can spend a few hours in the poker room and make some decent money. However, it takes you away from the casino floor where all the action is happening.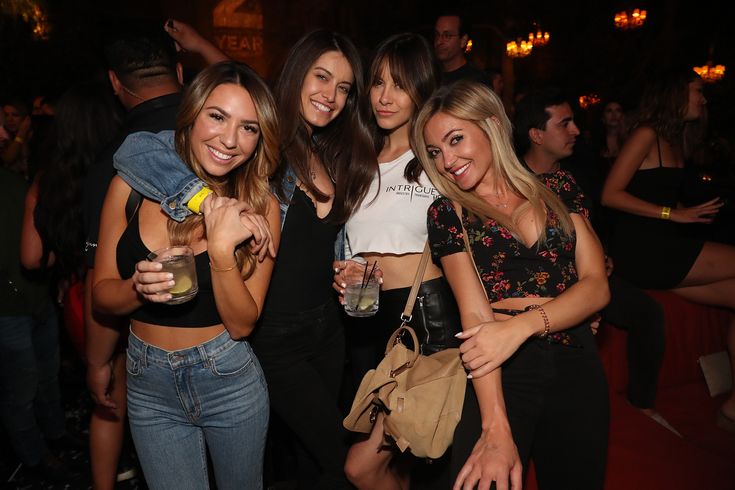 Around 11:00 pm or 12:00 pm in Las Vegas
Around 11 or 12, is when the real party starts in Vegas.
Women will be all over the casino floor. If you're at a casino with a great nightclub, like the Cosmopolitan, Aria, Encore, or MGM, you'll find plenty of hot women heading to the clubs.
Tip: Many women, especially older girls, don't go to clubs and just hang out on the casino floor and at the casino bars.
Picking up women on the casino floor is relatively easy. You just need to be patient and choose according to your preferences.
Around Midnight or Just After in Las Vegas
After midnight, the crowds at Vegas casinos start heading to the clubs. Whether you're traveling solo or not, you have to decide if clubs are for you. Don't be self-conscious about going to clubs alone, nobody will care.
Also, age doesn't matter as long as you feel comfortable.
But the game plan for going out solo is different.
How to Go Out to Las Vegas Nightclubs Alone
The key to going to a Vegas club alone is to arrive late. You don't want to wait in line for 30 minutes if you are going to a club alone. It's best to arrive between 1:30 AM and 2:00 AM.
Once inside, head to the bar, and get a drink. Try to talk to girls as you are waiting to order your drink.
Get your drink and keep moving around to avoid getting stale.
With so many drunk women, it's easy to start a conversation, dance, or buy them a drink. Some girls may even grab you if they like you.
You can be in the club for just 10 minutes or stay until it closes.
Clubs start to thin out around 3:30 am and close at 4:00 am.
Alternative to Going into a Club 
You don't have to go to a club to have fun. 
You can continue to gamble, or you can drink at one of the casino bars.  There will always be women on the casino floor looking to hook up. 
Often, these are girls who don't feel comfortable in clubs.
Tip: you probably have heard you can hire a girl for an hour for a couple hundred dollars. If you don't meet someone the old fashion way, this is an option.
There will be escorts walking around the casino, but it's always safer to hire an escort on theeroticreview.com
Wrapping Up
As you can see, after dark, and especially after midnight, the solo guy in Vegas is doing the exact same thing as any group of guys – picking up girls.
Obviously, there are many other things to do, but most guys go to Vegas for girls. 
If it was only about gambling, you can stay home because just about every state has legalized gambling.
Summary
So just because all your guy friends don't go to Vegas anymore, that doesn't mean you can't go.