Super Bowl LVII: Parties, Events, and Activities in Arizona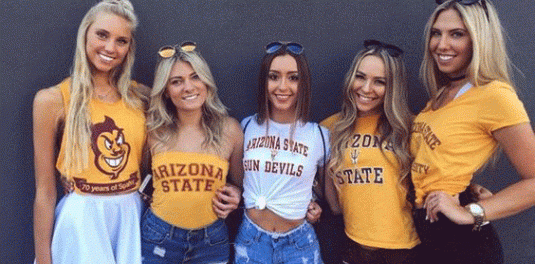 It's that time again.
Every 5-10 years, the NFL has the Super Bowl in Arizona.
The Hottest Girls in America are in Scottsdale, Arizona
As said in the Jewel in the Desert article, one of the biggest secrets on the planet is that Scottsdale, Arizona has the hottest girls in the world. 
Specifically, Old Town Scottsdale.  On Super Bowl weekend, February 12, 2023, Scottsdale will be incredible – as always.
*Also, If you're coming to Arizona for the Super bowl and you're a single guy, you owe it to yourself to go to the WASTE MANAGEMENT PHOENIX OPEN on February 8 to 11, 2023. 
Here's an old article on the Waste Management Open ( No Super Bowl Tickets? So What! ) during the day. It's 80% party and 20% golf.
Where to Stay in Arizona for Super Bowl LVII
The Super Bowl is played at the Arizona Cardinals stadium in Glendale, Arizona. There's nothing to do in Glendale if you're a single guy. 
Your first choice of where to stay should be in Old Town Scottsdale. 
If you're under 30, you will love the nightlife in Old Town. 
If you're over 30, you might like North Scottsdale a little better. Unlike years past, there are a few more bars with hot women in North Scottsdale. 
The best hotel in Old Town Scottsdale is probably the W. It's the perfect location for Scottsdale nightlife. All of the other bars in Old Town are a short walk away.
W HOTEL SCOTTSDALE – www.wscottsdalehotel.com
At the lounge here, you'll find hot girls in their upper 20s and 30s.  The main bar area is upstairs and mainly outside. 
EL HEFE –  www.elhefe.com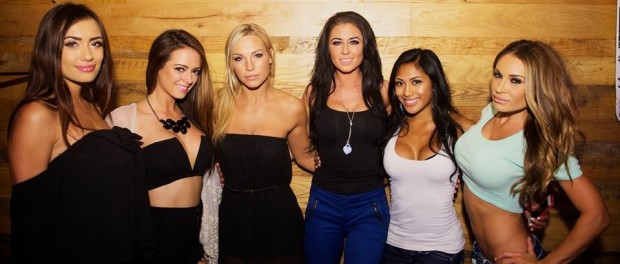 El Hefe has been around for 15 or 20 years. It's a basic bar, but the girls here are all hot and in their early 20s.  The dress is casual.
BOTTLE BLONDE – www.bottledblondeaz.com
Bottled Blonde is a great bar. If you arrive anytime after 11:30 pm, expect a long line outside. 
*Note: As with any of these bars, if you hand the bouncers cash at the door, you can bypass the line ($60 is fine).
HI FI KITCHEN & COCKTAILS – http://hifibars.com  http://instagram.com/hifibars
Hi Fi is another basic casual bar across the street from Bottled Blonde.  The girls are above average for Scottsdale and much hotter than anywhere else in the country. The crowd is mid-20s and up, and after 11:30, there's often a long line.
Dierks Bently WHISKEY ROW – www.dierkswhiskeyrow.com
Whiskey Row is a country bar next door to Hi Fi.  It's not really a country bar because you'll hear all types of music and see all kinds of people. You'll see super hot girls who like country music, but you'll also see girls who look like pornstars in 4-inch heels.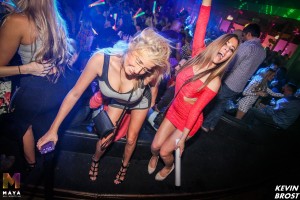 Where to Stay in North Scottsdale, Arizona for Super Bowl LVII
The best hotel in North Scottsdale is the Westin Kierland Resort.
From there, you can walk to the Scottsdale Quarter and enjoy the best nightlife in North Scottsdale. 
The best bar for hot girls will be Culinary Dropout at the Scottsdale Quarter
This will be the most popular bar during Superbowl weekend and the week of the Waste Management Open. 
Summary:
If you come to the Super Bowl, definitely check out Old Town Scottsdale and North Scottsdale.
You can check out Instagram and Tik Tok to see what the girls in Scottsdale look like, and what bars are hot.
Alternative Bachelorlifeinc Resources:
Approaching women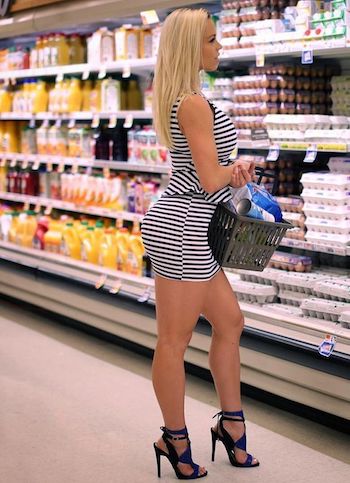 How would you like to be able to approach any girl you want during the day or night? With the dietary supplement Phenibut you will be able to. It's cheap and kills your anxiety better than any prescription drug you can buy.
Article Here: How To Approach Hot Girls
What's Your Price
Do you miss the days of meeting beautiful girls online? There's one place where you can still go online and meet beautiful girls – that is whatsyourprice.com. If you're tired of flakes and average to below-average girls matching you, whatsyourprice.com is your answer.
Sign up for a free trial here.
Click Here: How To Get Girls With Seeking.com
www.bachelorlifeinc.com