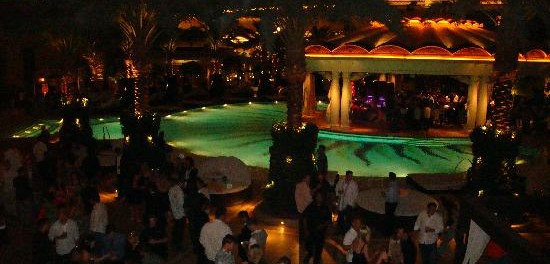 Female Escorts in Vegas Clubs
The middle ground between hiring a Pornstar on Lourdes Enterprises XXX Stars or through Eros.com, and trying to hire a girl off the street on the Vegas Strip. 
Also, I'm not talking about the prostitutes walking around in the casinos.

Everyone knows you can meet escorts in Vegas casinos.  But did you know there are tons of them inside the nightclubs? Especially in the clubs during the week.
Now in Vegas, obviously, there's always a party, but there's always one or two packed clubs on a Monday, Tuesday, Wednesday, or Thursday for what's called "industry nights."
Las Vegas Escorts
If you're in a Vegas club, eg. XS in Encore on a Monday night, maybe 30% of the girls you approach will be escorts.  Interestingly, you can't tell by the way they're dressed – ironically, the escorts are dressed more conservatively than the regular girls.  Also, you'll probably recognize some "models" you follow on Instagram. Many of these girls can be hired.
Anyway, you can approach the escorts any way you want. During the conversation, she'll ask you if you're local.
But, lots of regular girls do too, so that doesn't mean anything, but if she asks you if you're staying at the hotel, she's an escort.
Also, it goes without saying, if she's alone, there's a good chance she's an escort. Most of the time she'll tell you she's a stripper.
She may say she was working that night and left early because there was no money to be made, etc.  At some point, she'll likely ask you if you wanna "go have some fun." 
Or, you can suggest you two go back to your room. If she is comfortable that you're not law enforcement, she will suggest a price. Often she'll say a price for "full service" or "everything." This means what it sounds like, you will be doing everything.
How To Hire an Escort
If you've ever done internet dating, I'm sure you've had the experience of the girl who shows up for the first time, is not the girl in her picture.
Consequently, you may have read my article on How To Hire An Escort, and have the same concerns –  suppose the girl you arrange to come to your hotel room doesn't look like her picture?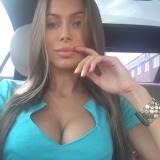 V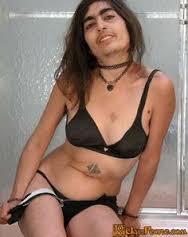 First, as I said over and over…
READ THE REVIEWS
READ THE REVIEWS
READ THE REVIEWS
… and stay off Backpage, Craigslist, etc.
How Much Does it Cost To Hire an Escort?
But remember, unlike hiring an escort online, in person, you absolutely, absolutely, should negotiate a good price.  No matter how hot she is, never pay her first offer.  And, $200 to $300 is about right.

How to Meet Girls in Las Vegas
Finally, paying should always be your last resort.  Meeting a random chick in a club, and taking her back to your room is better. The best site I know of for advice on getting girls back to your Vegas hotel room is goodlookingloser.com
goodlookingloser.com is really geared toward guys in their 20s, but if you're 40 years old and recently divorced, the info is just as helpful.
Conclusion
Some guys are in Vegas for conventions and want a bit of fun. These guys will call escorts. Other guys are in Vegas to pick up random girls at the pools and on the strip.
If you want something in the middle, go to one of the nightclubs during the week and find an escort walking around alone.