How To Hire an Escort After Covid-19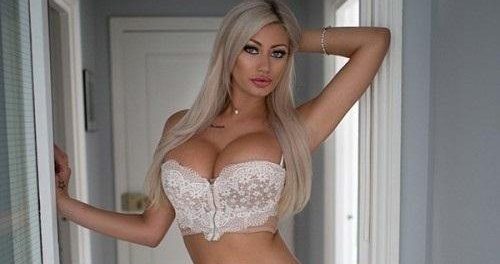 How to Hire an Escort After Covid-19
About 25 years ago, a friend was an escort. One night she met a good-looking, nice older man for an hour of services.
He beat her within inches of her life. She was unrecognizable for many days.
Escorts have many real risks. 
So when the Covid-19 pandemic started in 2020, a logical question was whether escorts would continue to see clients.
After all, escorts take huge risks daily, would Covid-19 scare them into not working?
The answer was a surprise, yes.
As mentioned in the article Pornstar Escorts in April 2020, the number of escorts and porn star escorts advertising dropped over 50%.
Reduced Calls? or Refusal to Work?
Escorts are losing money during this pandemic. The question is why. 
Did guys stop calling escorts, or did escorts stopped seeing clients out of fear? Or, whether it's been a combination of both.
Either way, surely, escorts lost thousands, if not hundreds of thousands of dollars in March, April, and May.
Today, you're starting to see more escorts advertising and more reviews on the number one escort review site – The Erotic Review. As the world is re-opening for business, escorts are too.
A few recent examples of porn star escorts who have been recently reviewed on Theeroticreview.com
These are just a few of the famous pornstar escorts that have been recently reviewed.
As compared to other industries, hiring escorts and porn star escorts should bounce back the quickest.
But what changes can we anticipate?
Changes When Hiring an Escort
Screening:
Screening is when escorts verify that you are who you say you are. There is a detailed article about screening here: How to Hire an Escort – Screening
In addition to what escorts usually ask, escorts may have more requirements in a post Covid-19 world.*
*Remember, as with any screening, if you don't like an escort's questions or requested information, you can call another girl.**
**But also remember, all reputable escorts screen new clients. If she doesn't, she's probably law enforcement.
Symptoms of Covid-19?
The most obvious question you could be asked is if you are, or have been recently sick. She could ask you if you've had any symptoms of Covid-19. You may be asked if you have a fever, coughing, or shortness of breath. 
If you've done any flying lately, you know that you must fill out a similar questionnaire before landing. 
It would be surprising if Covid-19 is not mentioned at all in either the screening process or when you meet your escort.
Upon Meeting Your Escort
When you arrive at her incall or she comes to your hotel room, she may ask you to shower, sanitize your hands, or sanitize your body in some way.
Interestingly, most escorts in the U.S. do not require guys to shower upon meeting them. In Europe, however, most escorts require that you shower.  
For example, if you're in Budapest, Hungary, and you want to spend time with porn star Cathy Heaven she will likely have you shower when she arrives. 
Take Your Temperature
Here in Vegas, some hotels are taking your temperature when you arrive at check-in.
Thankfully, there haven't been any reports of escorts taking out a handheld thermometer and putting it to your head. 
No Cash
As stated in our book How to Hire an Escort some escorts have payment instructions on their websites. If she doesn't tell you where to put your money, you can always place cash in an envelope on the nightstand or in the bathroom.
During the height of Covid-19, many stores and restaurants refused to accept cash for payment. 
Cash is the life-blood of the escort business. While hard to imagine, it's possible that after Covid-19, escorts may no longer take cash.*
*Escorts should accept Bitcoin these days anyway.
Bitcoin works as a "payment processor" for escorts. Most banks will not work with adult related industries. Bitcoin is a great alternative.
Guys have always been concerned with a paper trail when hiring an escort. Bitcoin is 99% anonymous. 
Tip: Check Theeroticreview.com to read what other guys are saying about an escort you are interested in.
The Future
It's safe to say that as long as humans stay alive, men will want sex.
Covid-19 is not the end of sex, strip clubs, bars, and nightclubs.
Yes, you can watch Riley Reid, Lena the Plug, or Lana Rhoades on Fancentro all day long, but eventually we need actual sex.
Conclusion
There will probably be changes in the escort business after Covid-19, be ready.