Afraid To Talk To Women? Problem Solved!
If you're back on the dating scene after a failed marriage, or a bachelor, I assume you want to meet women. I have one word for you –
Phenibut is a legal dietary supplement that will take away your fear of approaching and talking to hot women. 
If talking to hot women doesn't make you anxious, well… that's great for you, and this article probably will not help you. But, for the other 99% of us, this will help you meet women*
(*except after 2:00 am in a club… there, the girls do the heavy lifting for you – see my article –  The Key To A One Night Stand)
First, what follows is not medical advice, and should not be treated as such. I'm not a doctor, and this information is simply my experiences with Phenibut.  Bachelorlifeinc.com does not expressly or implicitly warrant any of the information in this article.  If you have any questions, suffer from, or think you may suffer from a medical condition, consult your doctor.
—————-
Last month, I decided to take a break from counting cards in blackjack, and went to relax at the Palms pool in Las Vegas.  There were two girls laying out who were very attractive, and literally, ½ my age.  I walked up to them and introduced myself.  Eventually, we exchanged numbers, I text them later that night, and 12 hours after saying hello I was having sex with one of the girls.
This is not a big deal, but…
THERE'S NO WAY I COULD HAVE WALKED UP TO THEM WITHOUT THE HELP OF  PHENIBUT

So what's this wonder supplement? And how can it help you?
Phenibut is a derivative of the inhibitory neurotransmitter gamma-aminobutyric acid (GABA), and stimulates the dopamine receptors in the brain. The chemical effect on your brain is similar to alcohol.  It's very safe, and although its been used across the globe for years, Phenibut has just recently been used in the US.

Phenibut is by far the best alternative to drinking alcohol if you wanna take the edge off during the day and talk to girls. I talked about how to meet women during your regular day in my article How To date Younger Women
Phenibut is great for meeting girls at the gym.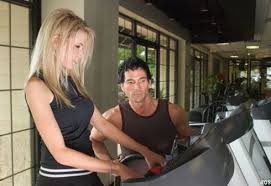 How to get Phenibut?
You can get Phenibut from a number of places on the internet, but I trust 
(Copy the 10% off code, go to the store and click the "calming" category, and click Phenibut)
I just reordered a few days ago.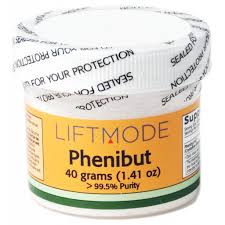 What do you get?
Within 3 or 4 days of ordering (in the US), you'll receive a small container with a 500 mg scooper.

Price?
Given the benefits, Phenibut is incredibly cheap – $23.88 for 100 grams, and lower for smaller amounts. 100 grams will last you 6 months or more.
Dosage?
Phenibut takes some trial and error as far as dosage. I've been playing around with dosage for a year now. First, don't take more than 3 or 4 grams in any 24 period.  At least for me, every time I've taken more than 3 grams, I've felt lightheaded, and it put me to sleep.  
Here's exactly what I take:
When I wake up: 500mg (1/2 gram) (one scoop) on an empty stomach.
2 hours later: Eat something
1 hour after eating: Another 500mg.
For me, 1 gram in total is enough for me to talk to anyone. 
That's exactly what I took when I met the girls at the Palms. However, you may be different, and my dosage may not be nearly enough. On the internet, you'll find recommendations to take 1 or 1.5 grams on an empty stomach, then about 2 or 3 hours later if you don't feel anything, take another 500mg or 1 gram. Then take another 500mg or 1 gram about 5 hours later. But for me, that's too much.

Tip: Start low and work your way up. If you start high and work down, you will have to go through the sickness, lightheadedness, and dizziness of taking too much. 
How to take it?
You should take it with a stimulant such as coffee, soda, or an energy drink.  You could put it in your morning coffee or energy drink, but Phenibut tastes so bad that it will ruin your entire drink.
Tip: I suggest mixing it with a few ounces of Cranberry juice and taking it. Then, immediately after, drink your coffee, soda, or energy drink.
How long does it take to kick in?
Phenibut takes a while to kick in. It could take as long as 4 hours to really kick in. For me it's about 3 hours.

How will you feel?
You'll be much more talkative, and you won't be afraid to strike up a conversation with a hot girl.  It's similar to 3 or 4 drinks, but it's more subtle than alcohol and way more subtle than Adderall.  For me, it's hard to tell when it kicks in, I just find myself talking to everyone. But, I'm not as obnoxious as if I was drunk or on Adderall. I can easily go run my business after taking Phenibut. Also, there's no crash or hangover-like Adderall or alcohol.
How long does it last?
Phenibut last a very long time. You'll feel the effects for maybe 24 hours.  Sometimes I can still feel the effects in the morning the day after I take it.
Risks?
The absolute worst thing about Phenibut is that you can't take it every day.  That's what prevents Phenibut from being the best supplement on earth. But like anything that affects the GABA receptors, you'll grow a tolerance very quickly.  I take it about once a week, 2 times at most, and that's fine. I particularly like taking Phenibut during the week, when I know I'm probably not going out drinking. Drinking and Phenibut don't really mix.  And, you should never drink too much and drive, but especially when you have Phenibut in your system.
So that's my personal experience with Phenibut, and I highly recommend it if you need a little help talking to women. Yes, there are more powerful ways to take away your fear, but for a subtle alternative, Phenibut is excellent.
ORDER PHENIBUT HERE (LINK)(Recieve 10% off)
I had never heard of Phenibut until about a year ago, when I discovered it, I had tons of questions.  If you have any questions regarding my experience, please ask me below in the comments.