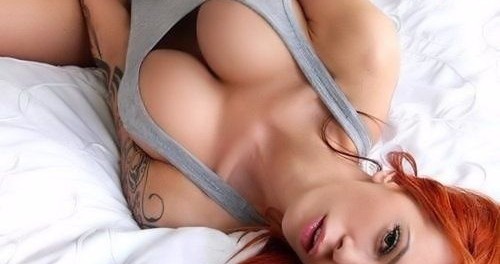 How To Hire an Escort
If you're a bachelor and you haven't had sex with a super hot girl in a while, or haven't had 2 hot girls in your bed at the same time, a simple solution is to hire an escort on the internet.
But if you've never hired an escort over the internet, you'll be nervous.  HOWEVER, after your first time, the actual process of hiring an escort will be quite boring.

Here's a quick "how to guide."
STEP 1:

First, go to a website called Eroticreview.com.  Eroticreview.com is the single best website to start whether you're a beginner, or even if you're experienced with hiring girls on the internet.



On Eroticreview.com you'll find girls who've been hired by guys and their reviews of their experience.  Think of it as a Yelp, or Angieslist for escorts.  Also, Eroticreview.com is good because it's been around for years – at least since 2006.
STEP 2:

On Eroticreview.com look for girls who've been reviewed at least 5 times. Browse some of the reviews and comments. Then click on the links to the girl's website, or where she's advertising in the "ad website" section.
STEP 3:

Pay particular attention to girls that advertise on a site called Eros.com. There are many other directory sites for escorts, but Eros.com is the best.  It's also been around for a very long time and is about as mainstream as an escort site can get.
TIP:  Unless the girl has many, many, good reviews on Eroticreview.com and advertises on multiple other sites, don't use Craigslist or Backpage.  Too many risks with those sites.
STEP 4:
On her website or advertisement, look for girls who charge between $300 and $700 per hour.  You get what you pay for!  You don't wanna spend money and get a girl no hotter than a girl you could get for free in about 1 hour in a bar.
One exception! "PSE" – The Pornstar Experience.
If you wanna have a great time with your favorite pornstar.  As said in Pornstar Pro or A Random you can pay anywhere from $1,000 to $3000 per hour for your favorite pornstar.  These girls are no longer fantasies on your computer screen.

TIP:  Checkout the "XXX Stars" section of Eros.com in Los Angeles, or New York, to see what I'm talking about.
STEP 5:
Carefully review the escort's website.
TIP:  When you call/text/email the girl for the first time she'll expect you to know her requirements, rules, and "donation amount" (rates)

STEP 6:

When you call, tell them your name and ask if the girl is available for your desired day and time. Also, tell them it's your first time.
RULE: NEVER MENTION SEX, EVER! 
You're paying for time only, and what happens between consenting adults is up to you two.
Never haggle/negotiate her price*
*different story if you run into a professional girl in a Las Vegas casino or Las Vegas club.

Note: For your first call, you will be screened. The girl or agency booker will want to know some basic information about you because the girls have 2 main concerns (1) you're not law enforcement, and (2) you're not an abuser.  They will ask you what seems like personal questions. Cooperate with them because they only wanna feel safe, nothing more – if it's too much, you don't have to hire them.
After the first time, you'll never have to give much personal information again, because you'll have a reference.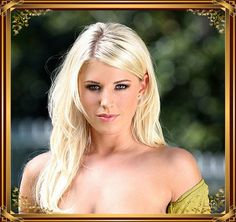 STEP 7:
Tell the girl or agency booker whether you want the girl to come to you (called "outcall") or if you wanna go to her location (called "in call")
STEP 8:
Clean yourself up.
This is the most important concept of all!
I dedicated an entire post called HELP! My Escort Won't Leave because the girl's opinion of you makes a ton of difference.  Yes, you're paying money, and yes they're actresses, but the girl must be a little turned on for you to have a great time (unless, maybe if you're a billionaire in Dubai).  On some escort reviews, you'll see "YMMV," as I explained before, this stands for "Your Mileage May Vary." So, be clean, have good hygiene, and well groomed.
STEP 9:
When she arrives, have her money in an envelope in plain sight, or in the bathroom, unless she tells you otherwise on her website.
STEP 10:
There will likely be some small talk, she might ask you for Id, you can offer her a drink if you want. At some point, she is gonna use the bathroom. When she goes to the bathroom, that is the time for you to undress and get in bed.
STEP 11:

Expect the girl to come out in some type of lingerie, with oil, lotion, condoms, etc.
Remember the utilitarian/scripted-ness of hiring a girl is why I said a random girl in a bar is normally better than an escort in Pornstar pro or A Random. Also, she may have rules, and depending on the size of your dick, she may have prohibited positions.
Note: Going back to YMMV, it's possible she'll start with a bbbj (bare back blow job) – blow job without a condom.  But, on your 1st, or 1000th time, never, never, have sex without a condom.  Another reason to have your own condoms. You are paying for time only, so it's her choice on what happens. Just like buying dinner and a movie before she comes over.
STEP 13:
When it's over, she'll go back to the bathroom and clean up. After, she'll likely kiss you and leave.  But, if you're cool, nice, and she thinks you're hot, she'll almost certainly tell you to keep her info and call her again. They always want cool good looking regulars.
Now you're no longer a beginner…
If you would like more information on the process of hiring an escort, there is more detail in my book "How to Hire an Escort."
Click This link -> How To Hire an Escort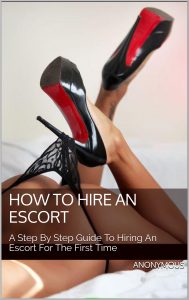 Alternative Bachelorlifeinc Resources:
Approaching women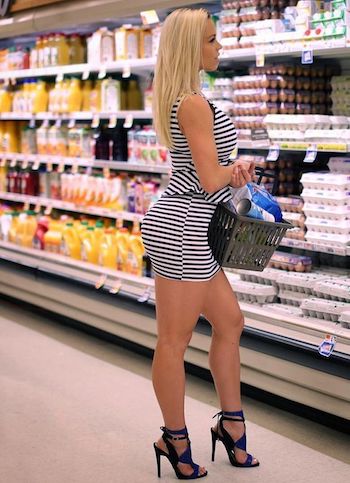 How would you like to be able to approach any girl you want during the day or night? With the dietary supplement Phenibut you will be able to. It's cheap and kills your anxiety better than any prescription drug you can buy.
Article Here: How To Approach Hot Girls
Whatsyourprice.com
Do you miss the days of meeting beautiful girls online? There's one place where you can still go online and meet beautiful girls – that is Whatsyourprice.com . If you're tired of flakes and average to below-average girls matching you, Whatsyourprice.com is your answer.
Sign up for a free trial here.
Click Here: How To Get Girls With Whatsyourprice.com
Fleshlight
Do you have problems getting and staying hard? This one pleasurable trick will solve your problems. Simply use a Fleshlight and not your hand when masturbating. A fleshlight is a smooth rubber-like sleeve that feels like a real vagina. It is not rough on your dick like your hand. After only two weeks, you will be able to get and keep an erection again.
Discreetly purchase your Fleshlight here.
Have fun!