45 Times With The Same Escort?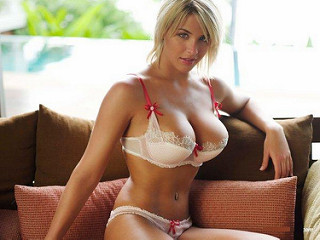 If you have never hired an escort, you might think it is not necessary. I thought that for many years. I always said I could get sex for free. But, for most guys, one of the greatest advantages to hiring an escort is that you can have a chance at sex with the hottest girl you've ever had in your life. After all, you are the one choosing your escort off the internet.
So what happens when, on a Thursday night in Las Vegas, you hire a beautiful young escort who wants to spend time with you and you end up having an incredible night of the best sex you've ever had?  Should you call her again the next night? Should you save her contact information and call her every time you come back to Vegas?
The Short answer is no.
There's an old saying when it comes to dating. Guys wanna have sex 1 time, with 10 different girls, but girls wanna have sex with 1 guy, 10 times. This applies here.
Guys and girls are wired differently. Guys are hunters by nature and therefore not naturally monogamous. In fact, there's an old saying among hobbyiest (guys who hire escorts),
"when you hire an escort, you're not paying for sex, … you're paying for her to leave"
With that said, there are some benefits to seeing the same girl over and over. Basically, it comes down to comfort. If you're about to see an escort who you've seen in the past, you don't have to worry whether or not she's a cop. 
But if you use a review site like I always suggest, you should never have to worry whether or not the girl you hire is a cop. I suggest theeroticreview.com  because it is the most widely used review site on the internet, and I know for a fact that its been around for at least 10 years.
Even if you are not worried about getting arrested, you may enjoy seeing your same escort 45 different times because you enjoy all the things she let's you do to her, or that she does to you. There is a wide variety in what escorts will do to you. Some escorts will lay there like a log on the one hand, and on the other hand, some will let you cum in their mouth and swallow. So you may have found a gem, and want to see her over and over. 
Also, and this is important, escorts love regulars!!!
Escorts love regulars for the same reason you might think it's beneficial to see the same girl repeatedly – they are sure you're not a cop, abuser, or weirdo. So, if they are relaxed, and like you, obviously your time is going to be more fun.
Yes there are some definite advantages to seeing the same escort over and over, however, the major disadvantage is that you're going against your male DNA. When it comes to pussy, guys are excited by newness.
All guys get bored having sex with the same girl. These days, most guys can't even get their dicks hard without Viagra or Cialis because they're so bored of fucking their girlfriend for the 1811 time. This is obviously why Viagra is so popular.
Contrast 1811 times with the same girl, to a random new girl you meet while playing craps in a Vegas casino. If you take her up to your room, you will have no problem getting hard for this random encounter.
So if the excitement of newness is what drives guys, there is probably no reason to hire the same escort over and over. But if you're like many of my friends, you may not want to be bothered with getting to know a new escort every time, I understand.
But how about a middle ground? Maybe keep one or two escorts' numbers as backup plans. If you're out one night, and can't find any other girls, and really want some company, then call one of your old standby escorts. But if you do this, and this goes for any escort that you want to see again, make sure you call her at least once every 6 months. If you don't, she will not remember you.