Bachelor Life Inc.'s Best of 2016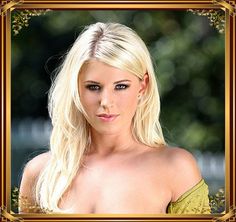 How to hire an escort, and hiring an escort is by far the most popular subject on this blog. The google analytics are fascinating. 
Although the articles are mainly about hiring escorts, some articles were more popular than others in 2016. Here are the top 10.
The most popular post of 2016.
If you use a good escort review website, there's an extremely small chance that you will get arrested.
I use theeroticreview.com.
Although you are only hiring escorts for time, and not sex, this article explains prostitution law. I explain that, for the most part, police agencies are too busy to be concerned with guys who hire escorts. (but they are very concerned with sex traffickers and pimps)
Bachelorlifeinc.com is a blog dedicated to making sure any guy who wants to hire an escort for the first time has the information to do so safely. While myself, and my friends, have all hired escorts off backpage.com, I absolutely do not recommend it – it is extremely risky. This article talks about the risks.
The first time you hire an escort, book a hotel room and have her come to your room.
This article, like most on this blog, is for the beginner. The first time you hire an escort, (and maybe up to about the fifth time), you will be nervous. If you go to some strange house, apartment, etc, to meet your escort, I guarantee you will be a lot more nervous than if she came to your location. 
The best reason to hire an escort is that you can hire the hottest girl you have ever been within your life. Some of my friends love telling me, "I don't need to pay for it, I can get it for free!" While maybe they can get it for free, I know for a fact that they never get drop dead gorgeous girls.
While a random encounter with a non-escort is more exciting, there is no question that you can hire a hotter escort.
This article was also a fun way to include the next US president – Donald Trump, in an article. 
Only hire girls who have been reviewed.
My favorite article of the year, but according to the analytics, the guys who come to this blog didn't really care. I guess it was because this article was not for the beginner hiring an escort.
However, this article will help you if you find yourself in a Las Vegas casino dealing with the many prostitutes around. 
When this blog began a few years ago, the focus was not focused on helping the first timer hiring an escort.
In the early days, I focused on picking up random women as part of the fun of being a bachelor. This article demonstrates consistency – I've always said, and will always say, a random girl you're not paying for is better than paying for a professional escort. 
My advice is to only see an escort 2 or 3 times. We are guys, we want new and variety. However, despite our biological wiring, if you wanna see your favorite escort over and over, this article gives you a few of the benefits. 
For some reason, the subject of "screening" is not well covered on the internet. That's too bad because it is a very important point when hiring an escort. Screening is all the questions that you must answer from an escort the first time you call her.
These questions are necessary because the escort must know you are who you say you are.
Phenibut is relatively unknown wonder supplement that will take away your anxiety when talking to women. While the anxiety of hiring your first escort is not the same as the anxiety when talking to random women, you are going to be nervous. Phenibut is a great alternative to alcohol. 
In the same way that having the escort come to your hotel room, Phenibut will help you calm your nerves.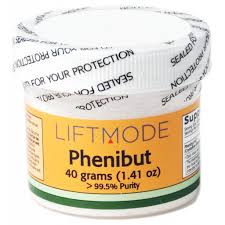 Order here (link)