Spring Training in the Desert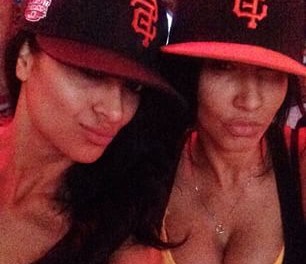 I know this probably gets old, but if you're a single guy looking to hook up with hot girls in March, look no further than…. Yes, you guessed it, Scottsdale, Arizona.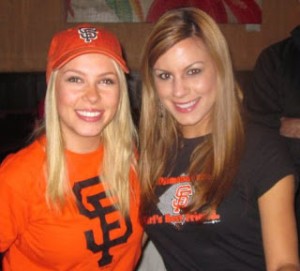 Major league baseball teams come to Arizona every year for spring training.  Technically, there're about 10 different stadiums around Phoenix, however, Scottsdale Stadium is traditionally the party stadium.  Not because Scottsdale Stadium is the home stadium of the San Francisco Giants, but, because it's in the middle of old town Scottsdale.
Spring training games are always a party. It's similar to the Waste Management Phoenix Open golf tournament No Superbowl Tickets? So What! that I posted a few months ago – just not as crazy. The Waste Management Phoenix Open is really (not this year b/c of rain) sensory overload because there are so many hot girls.  But, spring training is an event.
If you like ASU girls, spring training is the place for you.  Whether they're on spring break or simply ditching class, the hot girls from ASU will be at the Spring Training games.

Many of the girls don't know the first thing about baseball, but there are some who really know baseball, see below.
TIP: buy cheap lawn tickets and bringing a towel because this is where the party is at.

There's also another interesting aspect of Spring Training. 
THE GROUPIES

Yes, every year there are girls trying to hook up with professional baseball players.  Spring training allows them to get up close to the players.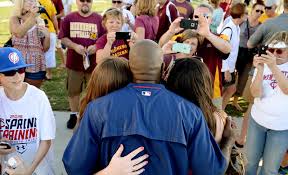 Because the girls wanna hook up with the professional baseball players, this is where they' ll come.  This is the opposite of what I wrote about in the Porn Convention post. Porn convention irony I pleaded with you not to got to the annual porn convention in Las Vegas because there is nothing but guys there. Well, under the same magnet rationale, DO go to the spring training games because there's a lot of girls there for the same basic reason – to meet their favorite baseball players.
TIP: After the games are over, everyone heads to all the old town Scottsdale bars I've been talking about since starting this blog. Coming to the Super Bowl? Must See Scottsdale
Ironically, you might actually run into a Pornstar at El Hefe after a game.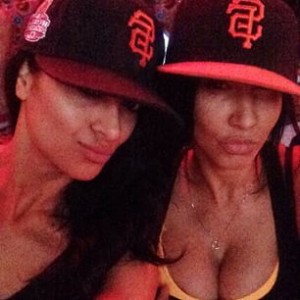 So if you're looking for a warm place to visit during March, come to Scottsdale.