Coming to the Super Bowl? Must See Scottsdale!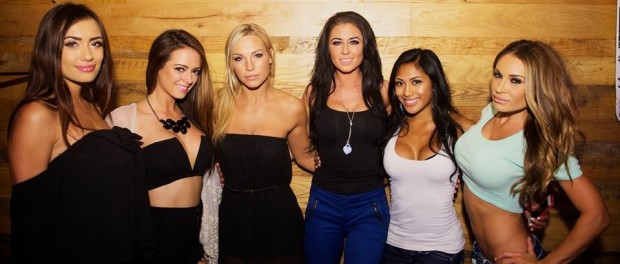 SINGLE GUYS PAY ATTENTION!
Girls in Scottsdale Arizona
As said in my Jewel in the Desert article, one of the biggest secrets on the planet is that Scottsdale, Arizona has the hottest girls in the world.  Specifically, Old Town/Downtown Scottsdale.  On Super Bowl weekend Jan 30, 2015, to Feb 1, 2015, Scottsdale will be incredible!
*Remember, all you guys who like hot girls, I expect you to go to the WASTE MANAGEMENT PHOENIX OPEN on Saturday, Jan 31, 2015 ( No Super Bowl Tickets? So What! ) during the day.
BUT AFTER THE OPEN, YOU MUST GO TO
OLD TOWN SCOTTSDALE.
By the way, if you're looking for a hotel in Phoenix, get one in Old Town Scottsdale, not near where the Super Bowl is being played. The game is being played 25 miles away from Scottsdale in Glendale.
Top 10 Bars in Scottsdale Arizona
Here are 10 bars and clubs in Old Town Scottsdale that any guy who wants to be surrounded by hot women must go to.  In no particular order: (Note: they're all in the same area)

EL HEFE –  www.elhefe.com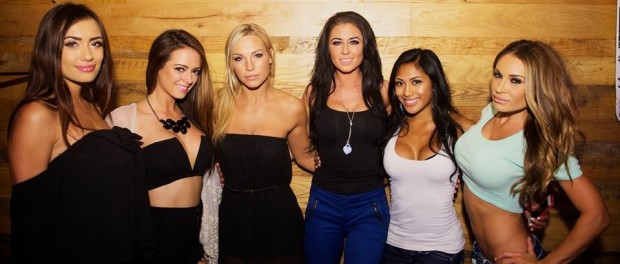 El Hefe has been going good for a few years.  It's a basic bar, but the girls here are all hot, and in their 20s.  El Hefe recently reopened after remodeling, and it's the hottest bar at the moment.  Dress is casual.
BOTTLE BLONDE – www.bottledblondeaz.com
Bottled Blonde is about a year old.  Again, a basic casual bar.  For a while, this bar definitely had the hottest, and largest number of hot girls in Old Town.  It's still great, but El Hefe gets some of the crowd.  Still, if you arrive anytime after 11:30 pm, expect a long line outside.  As with any of these bars, if you tip the guys at the door, you can bypass the line ($40 is fine).
HI FI KITCHEN & COCKTAILS – http://hifibars.com  http://instagram.com/hifibars
Hi Fi is another basic casual bar, across the street from Bottled Blonde.  The girls are above average for Scottsdale and much hotter than anywhere else in the country.  The crowd is mid-20s and up, and after 11:30 there's often a long line.
WHISKEY ROW – www.dierkswhiskeyrow.com
Whiskey Row is a country bar next door to Hi Fi.  It's not a real country bar because on Friday and Saturday night, you'll hear all types of music, and see all types of people.  You'll see super hot girls who like country music, but you'll also see girls who look like pornstars in 4-inch heels… trying to line dance.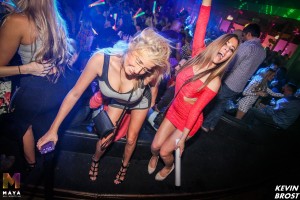 MINT – www.themintaz.com
Mint is a basic Scottsdale dance club.  The crowd's average age is a little higher, maybe upper 20s.  This is one of the few places that has a dress code.  The girls aren't as hot as El Hefe, Bottled Blonde, or Hi Fi, but they're very obtainable here.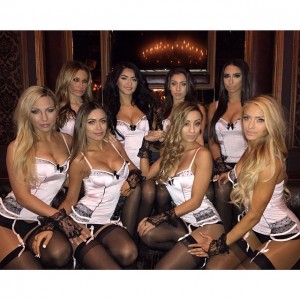 KELLY'S – www.kellysatsouthbridge.com
Kelly's is the only bar on this list that's out of the area.  Kelly's is about 1/2 mile away off the main square, across Scottsdale Rd.  Slightly older crowd, but the stereotypical Scottsdale women are here – blonde, and fake tits.  Despite it's location, this place gets very very busy.
INTL – www.intlscottsdale.com
Intl is a relatively new club next to El Hefe.  The crowd is all mid to upper 20s, and there's a dress code.  This club is similar to Mint, and you can definitely pick up women here. 
W HOTEL SCOTTSDALE – www.wscottsdalehotel.com
The W hotel is hit or miss.  Here you will find hot girls in their upper 20s, and 30s.  The main bar area is upstairs and mainly outside.  Obviously, if its cold, it's not busy.  HOWEVER, if you can get a room here to stay, this is definitely the perfect location.
FINALLY:
It seems like I said there were hot girls in every bar.  That's because there are.  This is a slight problem.  I talked about this in my article Thursday and Sunday Fun when talking about industry nights.  On Friday and Saturdays, there are so many bars, the girls get spread out.  Despite this, I guarantee if you're a guy who likes hot girls, you will have fun in Scottsdale Super Bowl weekend.

Feel free to comment or ask any questions if you're thinking about visiting Scottsdale.
Alternative Bachelorlifeinc Resources:
Approaching women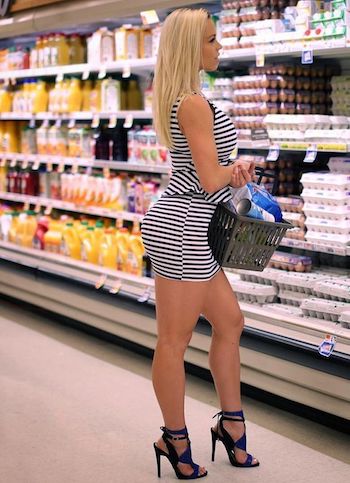 How would you like to be able to approach any girl you want during the day or night? With the dietary supplement Phenibut you will be able to. It's cheap and kills your anxiety better than any prescription drug you can buy.
Article Here: How To Approach Hot Girls
Whatsyourprice.com
Do you miss the days of meeting beautiful girls online? There's one place where you can still go online and meet beautiful girls – that is Whatsyourprice.com . If you're tired of flakes and average to below-average girls matching you, Whatsyourprice.com is your answer.
Sign up for a free trial here.
Click Here: How To Get Girls With Whatsyourprice.com
Fleshlight
Do you have problems getting and staying hard? This one pleasurable trick will solve your problems. Simply use a Fleshlight and not your hand when masturbating. A fleshlight is a smooth rubber-like sleeve that feels like a real vagina. It is not rough on your dick like your hand. After only two weeks, you will be able to get and keep an erection again.
Discreetly purchase your Fleshlight here.
www.bachelorlifeinc.com