7 Reasons Seeking Arrangements is Better Than Escorts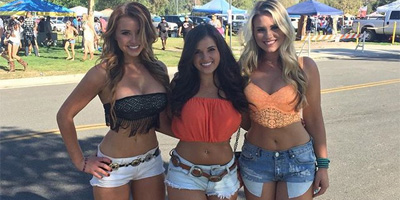 7 Reasons Seeking Arrangements is Better Than Escorts
Some naive people think that being a sugar daddy is the same thing as hiring an escort. It's not.
A sugar daddy means a guy who provides hot young girls an allowance in exchange for being his girlfriend. 
Most guys are on seekingarrangment.com
On the other hand, when you hire a female escort, you're paying a girl for her time – usually paying by the hour.
While there are definitely many great things about hiring an escort (for example confidentiality, hot women, and no commitment), these days, meeting a girl (sugar baby) on Seeking Arrangements is better.
7 Reasons Why Seeking Arrangements is Better Than Hiring Escorts
1. Less Risk with Seeking Arrangements
Sugar babies are usually broke college student.
Because they're not escorts, you don't have to worry about her pimp robbing you, or that she's an undercover cop.
Unfortunately, you still have the risk that she doesn't look like her pictures, but it's not as bad as the bait and switch that you sometimes get with escorts.
Escort Reviews
Unbiased reviews are not necessary when it comes to sugar babies. (But they would be cool)
Speaking of reviews. Using a legitimate review site was always the safest way to hire an escort in the past. Unfortunately, about a year ago the number one review site (The Erotic Review) went down for U.S. users.*
*You still can use The Erotic Review outside the U.S. (Eg. Mexico or Canada).
Or you can get on TER using the TOR browser, see article here How To Access The Erotic Review
With no more Erotic Review, you can use Twitter and Premium Snapchat to verify escorts.
Since there are no more escort review sites, getting girls on seekingarrangements.com is better because you don't have the same risks
2. Seeking Arrangements is Legal
Meeting girls on seeking arrangements.com is 100% legal. Rich guys have been implicitly paying girls to be with them since the beginning of time.
Seekingarrangements.com and other sugar dating sites just makes the implicit explicit.
Sign up for Seeking Arrangements for free: click here
On the other hand. paying money for sex is illegal in the US. (except Nevada) While it is true that when you hire an escort, you're paying her for her time, sex between two consenting adults often happens.
3.  Mutually Beneficial Relationships
When you meet a sugar baby on seeking arrangements.com, you and her decide on the terms of your relationship.
You two can agree as to how much you're going to pay her, when she gets paid, how often you see her, etc.
In fact, if you find the right girl, sometimes you two can agree that she receives no money only mentorship and guidance. This is usually called Splenda dating. 
The fact that you and your girl can decide your terms is what makes Seeking Arrangements so good. It's even in their tag line…..
Escorts Are Different
When you're dealing with a legitimate escort and not a street walking prostitute, there is no agreement between you and her.
Your escort will set the terms for things such as donations (rate), time, and other details.
Sure, you can sometimes request what outfits you want her to wear, or whether you're meeting her at her "incall" or your "outcall," but that's about it.
But you surely can't negotiate her donation.
Escorts work by the hour. An average escort charges about $300, but some pornstars charge as much as $2,500 per hour. See article Hiring a Pornstar Escort
4. Sugar Babies Provide a Real Girlfriend Experience
Many sugar babies are college girls who are not experienced with guys flat out giving them money. So they are not as cold as escorts.
Sugar babies are with you at least in part, because she wants to be.
Remember you and her had to match first. Unlike escorts were you're simply going online and picking a girl you like.
With that said, some sugar babies are hustlers. They will try to get a much out of you as they can before putting out. Don't spend money before "test driving." 
Escorts know they are not as intimate as a girlfriend. That is why there is the GFE – The Girlfriend Experience. GFE is supposed to be a more intimate experience.
But it's still not even close to being with a girl from seekingarrangement.com
As stated way back in Pornstar or Random, escorts come in with their bag of lotions, condoms, and lube. They then give you an hour of "1/2 and 1/2," then leave as fast as they came.
For a Real Girlfriend Experience, click here
5.  Meet Your Sugar Baby Often
When you meet a girl on seekingarrangements.com you see her repeatedly.
For say $1000 per month, you see her as much as you and her agree. You can meet up with her five times a week if you want. 
With an escort at $500 per hour every time, most guys can't afford to see them five times a week. (Although escorts love regulars)
6.  Girls on Seeking Arrangement Are Hotter and Younger
There's said to be over 8 million girls on seekingarrangements.com.
As a result, you're bound to find younger hotter girls. And all guys, despite what they may say in public, like girls between 18-23. Most of the girls on seekingarrangements.com are college girls, so they are in this age range.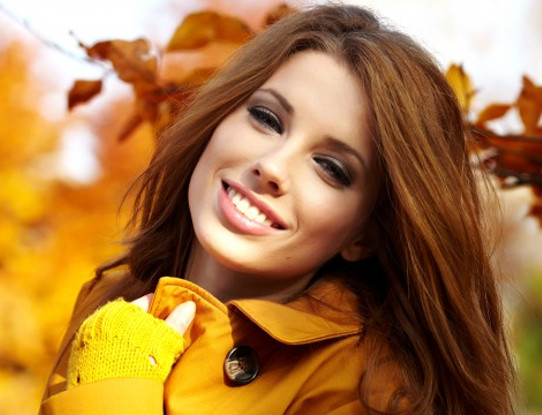 7.  Some Sugar Babies are Escorts. 
Escorts are prohibited from seekingarrangements.com; however, some get on.  
If you meet a really hot girl and she seems like she's a pro, you can ask her if she will accept money per hour.
This is not an option the other way around. No matter how much an escort likes you or "your mileage varied" (see article Help! My Escort Won't Leave) an escort is never going to turn into your girlfriend. 
In summary, there's nothing wrong with hiring an escort, but when you consider the stress involved, Seeking Arrangements is better.
Try it here for free: Seeking Arrangements