How To Date Young College Girls if You're Older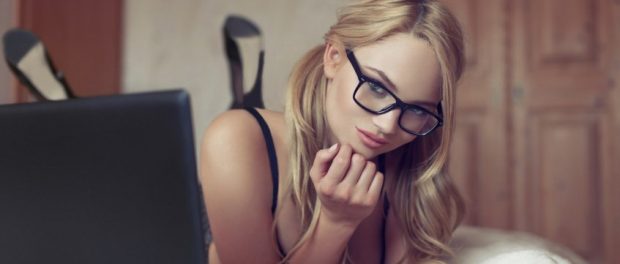 How To Date Young Girls If You're Older
Do you consistently date girls that are 20 to 30 years younger than you?
If you do, then you don't need to sign up for a sugar dating site such as Seeking Arrangements.
But if you're like most guys in their late 30s and older, you probably don't pick up many girls who are 18 to 23.
If you want to start dating younger hotter girls, read on.
Younger Girls
You may think you're too old to date a 20-year-old.
In the real world, most guys in their 40s and 50s go after girls in their 30s and 40s. We do this because it's more socially acceptable than a 38-year-old guy dating a 19-year-old.
But, older guys are still biologically wired to be attracted to 22-year-olds.
The great book – Dataclysm: Love, Sex, Race, and Identity–What Our Online Lives Tell Us about Our Offline Selves
goes into what men really desire despite what we say.
This is the brilliance of Seekingarrangments.com.
As you probably know, Seeking Arrangements is a site that brings together girls looking for financial help and guys willing to spend money on them.
What's great about Seekingarrangements.com is that you are put into contact with girls that you probably don't see in your everyday life. 
You probably don't hang out in college bars if you're 38 years old. 
Odds in Your Favor
Have you ever wondered what it's like for a hot girl to walk into a room and everybody's head turns to check her out?
Well on Seekingarrangements, you are that hot girl.
There are so few guys on seekingarrangements.com, that when you sign up, you will get at least 5 girls a day, and possibly many more, emailing you. 
Also, because of this imbalance, you'll notice that the girls you meet are much nicer than the girls you meet otherwise.
You are the prize. You have the same status as a famous rock star. Sugar babies need you more than you need them.
College Girls Are the Best
The number one benefit of Seeking Arrangements is that you can date college girls.
When you sign up for seekingarrangement.com you will notice that there are a couple of informal categories of girls. These are (1) College Girls (2) Instagram Models (3) Cougars
College Girls. Girls 18 to 23 years old. These girls are in college and are looking for a sugar daddy to help them pay for school.
Instagram Models. These are the girls pictured in Dubai, on private jets, or in designer clothes on your Instagram feed.*
*By the way, if you've ever wondered why beautiful girls in clubs don't talk to guys these days it's because they have 100 guys per day sliding in their DMs. 
Cougars. Older girls looking for discreet relationships. Possibly looking for financial help with their kids. Sometimes these girls are married.
But out of all the categories on seekingarrangement.com college girls are the best.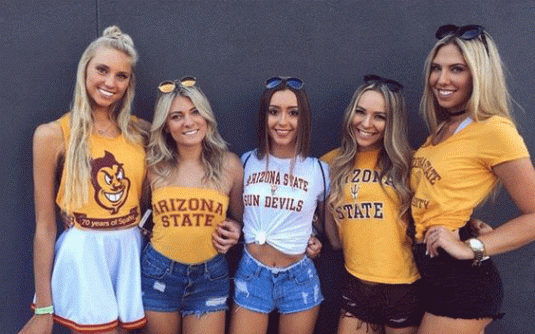 Dating Cost Less
College girls are relatively innocent and don't want much more than possibly an allowance for school expenses. Maybe a one-time tuition payment or something similar.*
*Some of these girls are surely not spending their sugar daddy allowances on school, but that's not your problem. If she wants to buy makeup, shoes, and drinks at El Hefe (ASU Bar in Arizona) what do you care?
Mentorship
Sometimes, if you're a doctor, lawyer, or some other professional, your sugar baby may not want money from you at all. She may merely want mentorship. In exchange, you get a hot young girlfriend.
Tip: There are more college girls signed up on seekingarrangement.com than any other category.
Tip: If you are new to sugar dating, start with college girls. They are the farthest thing from borderline escorts.
Tip: Some of the best girls you can find on sugar dating sites are foreign college girls. There is nothing better than meeting a Ukrainian college student in Poland. These girls are so simple and nice, it will cost you next to nothing to hang out with her. 
Sugar Daddies Are Not New
Guys have been giving their girlfriends money since the beginning of time.
Usually, this arrangement is subtle and implicit.
Girls often have boyfriends who pay for their mother's surgeries, car repairs, and anything else you can think of. This happens because some guys think money is the only way to keep her.
With sugar dating, both you and your girl explicitly lay out what you will pay, and what she will do.
And that is why Seekingarrangements.com is the fastest growing online dating site today.