How To Hire An Escort – Screening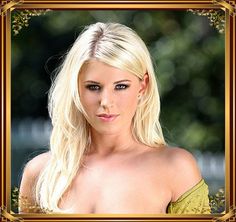 How To Hire An Escort – Screening
Just about every guy with money has hired an escort in the past. But we all remember the stomach-turning feeling of nervousness the first time. Not only was dialing the girl's number, or sending her an email bad enough, but once she answered the phone, she started asking a bunch of personal questions.
These questions are what is known as "Screening."
Screening is the process of an escort, or escort agency verifying who you are. They are trying to may sure you are not a cop, or a person known for violence towards women.
Ironically, as nervous as you are to call an escort service the first time, they are even more afraid of you – the first time caller.
A few weeks ago, I came across this tweet from 100ProofOfLasVegas.com.

This tweet is an example of escorts and escort agencies being worried about first time unknown callers. As traditional, this agency wants you to provide a reference (an escort you saw in the past who can vouch for you). In fact, this company even wants your past reference to be reviewed. This is a second layer of protection for the escort service.
(As I've said for years, using a review site is the safest way to hire an escort) see How To Hire an Escort.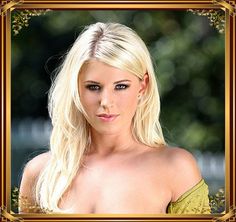 What to expect the first time you call an escort or escort agency
At a minimum, when you are a first-time caller, you're going to have to give them your true name and age.  Often you will have to provide employment information such as in the above tweet.
You must answer these questions truthfully.
You may not feel comfortable providing such information —I know I didn't—but you must give them this information.
Again, if you've followed my advice, and used a reputable review site such as theeroticreview.com  or similar, and your girl or agency has been well-reviewed by real guys, you can be very confident that your personal information will be kept private. Big agencies that have been around for a while, and girls that are well-reviewed, are professionals – they make their living by keeping secrets.
(Rich guys, CEOs, Politicians, and other famous people have a ton of options when it comes to random women, but these guys constantly use escorts because they keep secrets)
FYI: Even if you don't call an agency, but rather an escort who is "independent," you will still be screened. 
FYI: If you're calling an agency, instead of an independent, the screener will likely be checking internet background sites such as Zabasearch.com or Spokeo.com to verify you are who you say you are. 
Tip: If you're self-employed or can give out your business website to the screener, this will save a lot of questions, and make your screening process go very smoothly.
Learn from my mistake: The first time I tried to hire an escort was a complete failure because I was so nervous. I called eros.com and the girl asked me my age and my real name. I did not want to give out my personal information because I was worried about people finding out that I called an escort service. I didn't know anything about screening. So, I never hired the girl from eros.com. Eventually, I found an independent escort through theeroticreview.com, met her, and then had a reference.
Warning: If you have never called an escort, and don't have a reference, if the girl or agency does not ask you a bunch of questions ("screen you") that is when you should be very worried. If the girls are not worried about screening you, then they may be cops or it may be a bait-and-switch situation, or some other type of rip-off.
Tip: Some girls explicitly state on their website that they cater to first-time callers, ("newbies") in other words, they know you don't have a reference. Here's an example:

As long as you go through a good review site and see that guys have reviewed the escort, this is a good way to get your first reference.
Tip: You really only have to worry about screening the first time you call a girl or agency because after your first time, you will have a reference. After your first time, you can use your first girl to vouch for you for your second girl, the second for the third, and so on.
During screening, you will only be asked for your reference's name and number.
Tip: Make sure you only use recent escorts as your references, preferably, someone you saw within the last 2 months, 6 months at the latest – your references must remember you when the agency calls.
Good luck!
If you would like more information on the process of hiring an escort, there is more detail in my book "How to Hire an Escort."
Click This link -> How To Hire an Escort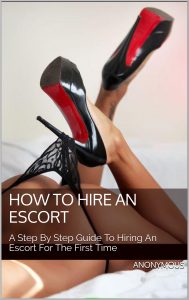 Alternative Bachelorlifeinc Resources:
Approaching women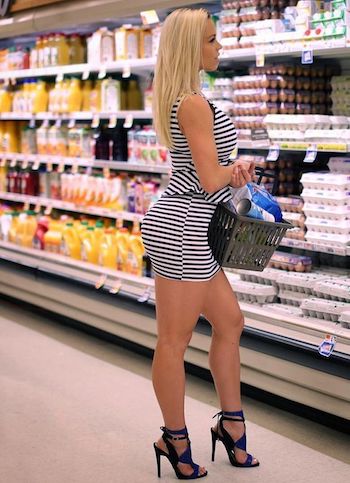 How would you like to be able to approach any girl you want during the day or night? With the dietary supplement Phenibut you will be able to. It's cheap and kills your anxiety better than any prescription drug you can buy.
Article Here: How To Approach Hot Girls
Whatsyourprice.com
Do you miss the days of meeting beautiful girls online? There's one place where you can still go online and meet beautiful girls – that is Whatsyourprice.com . If you're tired of flakes and average to below-average girls matching you, Whatsyourprice.com is your answer.
Sign up for a free trial here.
Click Here: How To Get Girls With Whatsyourprice.com
Fleshlight
Do you have problems getting and staying hard? This one pleasurable trick will solve your problems. Simply use a Fleshlight and not your hand when masturbating. A fleshlight is a smooth rubber-like sleeve that feels like a real vagina. It is not rough on your dick like your hand. After only two weeks, you will be able to get and keep an erection again.
Discreetly purchase your Fleshlight here.