What is an Escort Agency, Directory or Review Site?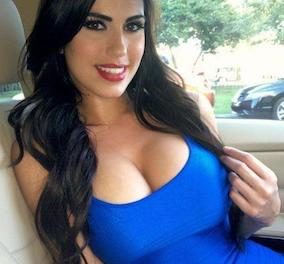 So you've decided to hire a female escort for the first time. Where do you begin?
You might go to a few different websites that all appear to be similar.
You will likely see websites that are "escort directories," "escort agencies" or "escort reviews." While these all sound similar, they are very different. 
What is an Escort Directory?
An escort directory is a site that lists escorts for hire. Eros.com is an escort directory that has been mentioned on this site before. As of 2018, Eros.com is probably the biggest and most well-known escort directory. Also, I know eros.com has been around for at least 12 years, and probably longer.
Interestingly, a lot of escorts who read bachelorlifeinc.com have been saying Slixa.com is a great directory too.
Escort directories usually have girls arranged by specific location, niches, or other criteria. For example, eros.com has selections such as "Trans, Bdsm, Tantra, Massage, Fetish, …."
Escort directories normally contain information such as the girl's photos, contact information, and a website link.
Why directories are good
The first time you look into hiring a female escort you will not have any idea how many girls are escorts. Directory websites will have the most girls advertising. 
It makes sense that you will find so many escorts on directories because they have every incentive to promote their services there. Escorts can gain many more clients on these directories as opposed to simply having a website. 
Why directories are bad
The problem with escort directories is that they do not have unbiased reviews. Since girls and agencies pay to be in the directory, they are obviously going to tell you only the good things about themselves. 
What is an Escort Agency?
Escort agencies employ escorts to work exclusively for them. 100proofoflasvegas.com is an example of an escort agency.
For the escort, agencies are good because the agency will handle things like her marketing, security, incall location and other things. In exchange, the escort pays the agency a portion of her hourly fee. 
Why agencies are good
The best things about reputable agencies are that the experience feels safer and normally the girls are a bit more professional. 
Why agencies are bad
The problem with agencies is the same problem as directories, the agencies will only tell you the good things about their girls. Also, agencies are usually more expensive. 
What is an Escort Review Site?
As mentioned on this site before, the escort review site is probably the best invention since the wheel. An Escort Review Site is a site where guys post reviews about escorts they have seen. 
The first time hiring an escort is nerve-racking. Reviews put you at ease because you know other guys have hired the girl before you. 
With legitimate reviews, you can be sure that the girl you're about to hire is not a cop, uglier or fatter than her picture, you're not going to get robbed, or she has a terrible attitude. All escorts say, "I love what I do," but do they really?
Reviews will tell you the truth. You can't get this type of unbiased legitimate information any other way. 
The Dark Web and Review Sites
Escort review sites are great for the same reason "Dark Web" marketplaces work. In 2017, Bitcoin was all in the news. Before the speculation, Bitcoin was mainly used to buy drugs or other items off Dark Web marketplaces – For example, the Silk Road.
Think about it, how crazy is it to be in your house in Oregon and buy cocaine from a drug dealer in Belgium off the internet? The only way this can possibly work is with reviews. The cocaine sellers are extensively reviewed.
I'll say that again, the only way people would ever buy illegal drugs off the internet is because of reviews.
Similarly, the safest way to hire an escort is choosing an escort who has been reviewed.*
*Two exceptions to this rule.
You're hiring a known porn star. (Hiring a Pornstar Escort)

Your friend gave you a personal referral.
Why review sites are bad
The problem with review sites is that only a relatively small percentage of girls get reviewed. Unfortunately, even guys who have a great time with a girl will not leave a review.
Also, the review site itself may make it difficult for girls to get listed.
Finally, some reviews may be unfair because the client is just a dick.
But at least on your first couple times, the limited choices, and other drawbacks with review sites are worth it for peace of mind.
Theeroticreview.com is the most well-known review site.