At Last – The Pornstar Experience Explained
The Porn Star Experience (PSE)
If you visit the theeroticreview.com or any other escort review sites, you will likely come across the letters P.S.E.
P.S.E. stands for
Pornstar Experience. 
The Pornstar Experience is really two different things.
FIRST: You can hire a famous Pornstar.
I've talked about this before. Believe it or not, you can hire most of the hot pornstars you watch every night on your computer. As stated in Hiring a Pornstar Escort they'll be more expensive than regular escorts, but not as expensive as you may think.
SECOND: You can hire a regular non-pornstar escort to give you a "pornstar-like" experience.
Regular escorts who advertise P.S.E are supposed to treat you (and you treat her) like what you see pornstars do in porn movies. They are supposed to be more extreme than normal escorts. As I'll make clear later, the pornstar experience has nothing to do with companionship or your feelings.
What to expect 
When you hire an escort for her time and she says she provides a P.S.E.; among other things, she may allow anal sex (Greek) allow you to cum in her mouth (CIM), cum on her face, (COF), talk extremely dirty to you, moan loudly, or even swallow. 
Now you may think who needs or wants all this, or what's good about this?
Well, if you're married or have a girlfriend that you met at work, good luck trying to get her to let you cum all over her face. Most girls will feel humiliated and say no. An escort who advertises as providing a pornstar experience may do all this and more.
Or, if you've never hired an escort before, you might think ALL escorts do these things.
All escorts DO NOT do all these things.
In fact, you should always treat an escort as nice and as respectful as possible, unless she says otherwise. 
Tip: With any escort, P.S.E or otherwise, make sure you read her website, and know exactly what she will allow and what she will not allow. If you need additional tips, start with How To Hire an Escort or Advice When Hiring An Escort.

What does P.S.E. have to do with G.F.E.?
The pornstar experience can be traced back to the Girlfriend Experience ("GFE"). The GFE craze started about 10 or 15 years ago. Back in the early 2000s, one guaranteed way an escort could get clients was to advertise as giving clients a girlfriend experience. In a nutshell, the GFE escort was supposed to give you the experience of being with "your girlfriend."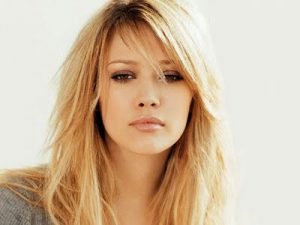 Your "girlfriend" for the hour was supposed to treat you with affection. For example, you may take her to dinner, you may kiss her, she could give you a massage, etc. Or maybe she just provided companionship.* Without a doubt, this type of intimate encounter appealed to a ton of guys.
*Seriously, more guys than you think, will hire an escort to simply talk to her and nothing more.
But if you've been following my stuff, you'll know that I don't think G.F.E. makes much sense. No matter how an escort treats you, you know deep down that you're still paying for her. I wrote about this in Pornstar pro or A Random and Which is Better, Female Escort or… years ago. In my opinion, there are great reasons to hire an escort, but to have a girlfriend experience is not one of them. 
Anyway, P.S.E. is supposed to be the opposite of the GFE. 
The Problem with the Pornstar Experience.
Escorts who provide a legit pornstar experience are usually more expensive than regular escorts. You're likely to spend around $600 or more for a true pornstar experience.
Tip: Sometimes you may hire a regular escort who is turned on by you, likes you, and feels comfortable with you, who will do all the things you would get by hiring a P.S.E escort. Basically, your "pornstar experience" could be just an exaggerated form of Y.M.M.V. (Your Milage May Vary)
For example, a few years ago I hired a hot Russian escort a few times in Vegas. After the second or so encounter, she would let me do anything I wanted with her. She would literally move me in front of a closet mirror so I could watch her give me a blowjob and move lights so I could have better views. And best of all, she would gladly let me cum in her mouth.
I didn't pay for a "pornstar experience" but this is surely what I got.
How To:
Hiring an escort that provides a pornstar experience is no different than hiring any other escort.
Make sure she is reviewed on theeroticreview.com
Make sure she is recently reviewed.
Make sure she is reviewed at least 5 times by 5 different guys.
It is very important that she be reviewed because unlike hiring a real pornstar you can't be sure who she is.

Tip: A step-by-step guide to hiring an escort can be found at How To Hire an Escort
Alternative Bachelorlifeinc Resources:
Approaching women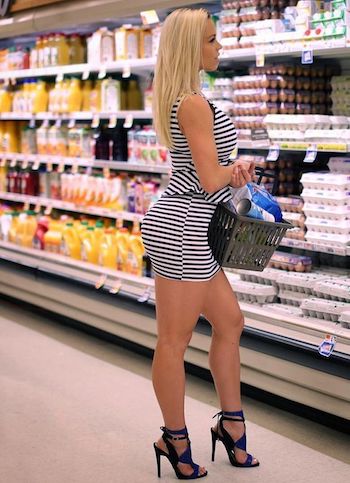 How would you like to be able to approach any girl you want during the day or night? With the dietary supplement Phenibut you will be able to. It's cheap and kills your anxiety better than any prescription drug you can buy.
Article Here: How To Approach Hot Girls
Whatsyourprice.com
Do you miss the days of meeting beautiful girls online? There's one place where you can still go online and meet beautiful girls – that is Whatsyourprice.com . If you're tired of flakes and average to below-average girls matching you, Whatsyourprice.com is your answer.
Sign up for a free trial here.
Click Here: How To Get Girls With Whatsyourprice.com
Fleshlight
Do you have problems getting and staying hard? This one pleasurable trick will solve your problems. Simply use a Fleshlight and not your hand when masturbating. A fleshlight is a smooth rubber-like sleeve that feels like a real vagina. It is not rough on your dick like your hand. After only two weeks, you will be able to get and keep an erection again.
Discreetly purchase your Fleshlight here.
Have fun!