Which is Better, Female Escort or…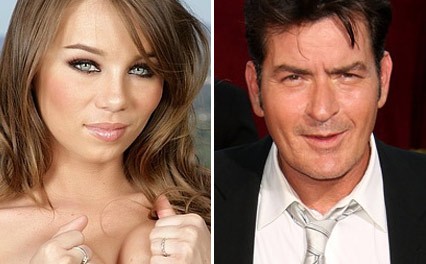 Now that you know how easy it is to hire a female escort for an hour of fun, you might be wondering, which is better:
Female Escort       V.      Random
All things being equal, the answer isn't even close –  sex with a random girl from a bar or club is 100x better. 
I explained this in: Pornstar or Random  over a year ago.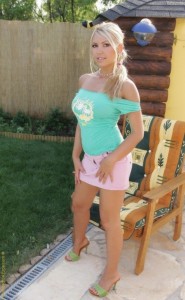 I explained that if you've taken some Phenibut, and find yourself in Marquee in the Cosmopolitan in Las Vegas, it's 2:30 am, and you meet a girl and take her back to your room and have sex with her, that's a lot better than hiring a female escort. It is better because it's 100% spontaneous, and 50% more exciting. 
But it's not always equal. No matter how good you are at picking up women, you're not always going to bring a random girl home from a club or a bar. 
And, when you do bring a girl home, more than likely, she will not be the hottest girl in the bar. It's very very hard to have sex with random girls who are in the top 1%, 2 hours after meeting them. Most of your one night stands are with cute girls, but not top 1% girls.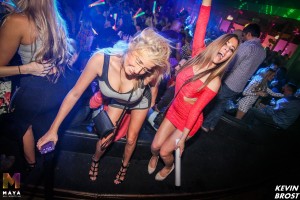 But there are a lot of guys who don't go to bars or clubs. Consequently, they have almost no chance of ever having a no-strings attached night of sex with a good looking girl 2 hours after meeting her.  
The easy solution is to hire a female escort. 
While there is nothing spontaneous about hiring a female escort, as I said in my book there are many other things that are great about it.  
(while I'm thinking about it, there's nothing spontaneous about meeting girls on Tinder or any other dating site either.)
But there are many great things about hiring an escort.  And some of these things make it a great alternative to being alone. For example, you can hire female escorts that are way hotter than any random girl you could ever pick up in a bar. 
Also, if you like hooking up with 2 girls at a time, you hire them. Yes, I know you can get 2 girls to go home with you from a bar, but I don't know any guys who can do that regularly. 
Also, you can even hire your favorite pornstar. Again, I know you can possibly meet a pornstar hanging out at the center bar in the Hard Rock Casino in Las Vegas during the AVN Porn Convention, but trust me, it's much easier hiring a pornstar off the internet.  
How To Hire an Escort is a book designed to be a guide that walks you through your first time of hiring an escort. You will learn everything there is to know, including, how not to get arrested (use theeroticreview.com) and how to hire a pornstar (use eros.com or Lourdesenterprise.com)
After you learn how easy it is, you will kick yourself for not doing it sooner.
After, you will just know that you will never have any dry spells again. 
But, the book is not meant for the "hobbyiest" – the guy who hires female escorts every week. (Yes, there are many guys who hire female escorts constantly)
The book is meant for the beginner, or first timer.
In fact, the complaints that I get from guys who obviously have hired many escorts in the past, is that $300 to $700 an hour is way too much to spend on an escort. (Unless you're a superstar athlete, hollywood actor, or billionaire businessman). 
They're right if you're hiring escorts every day, or once a week. But my book is not for guys who want to hire girls every day, or every week. My book is for guys to simply have this as an option that you can use when you want to. 
In the end, all guys should have the option of hiring a female escort, but if you can get your fair share of one night stands – that's better.